5 Ways to Improve Someone Else's Christmas
It's the MOST wonderful time of the year! Everything is glistening – jumpers, tinsel, wrapping paper, Christmas lights – and EVERYONE you know is beaming with excitement. But that's not the whole story, because Christmas can be a difficult or stressful time for some people. So we thought we'd wrap-up some of the best ways to spread some festive cheer. Here's five ways you can improve someone else's Christmas.
Help a neighbour
Trees, baubles and extravagant lights...setting up your Christmas decorations is a two-person job at the best of times. But for those who are less able-bodied, or perhaps getting elderly, this could be a massively daunting task. Why not offer to help?
Of course, not everyone's wild about decorations, so you can always suggest another way to be helpful: sweep fallen leaves away, mow their lawn, babysit their kids for a couple of hours while they're out buying presents. The possibilities for kindness are endless!
Make Christmas dinner for someone else
Food is the way to everyone's heart, and nothing beats Christmas dinner. Spread the love with some grub, especially for those who may not be able to cook for themselves or have all the ingredients they need.
Projects like Community Christmas can help you find older people in your local area who may need some support over the holiday season. If you're down for dishing up for others, make sure you get yourself listed on their website for free!
Spend the morning volunteering
Christmas is a busier than usual time for charities, small businesses and social action projects. Why not give a little bit of time towards a good cause over this period? It doesn't have to be all day – just a few hours here and there.
Whether it's stocking shelves in a charity shop, helping a small organisation with admin or collecting tins for food banks, there are loads of ways you can help ease pressure on other people. Have a think about your most useful talents and how you can use your expertise to help a cause or project you really believe in. Simple as!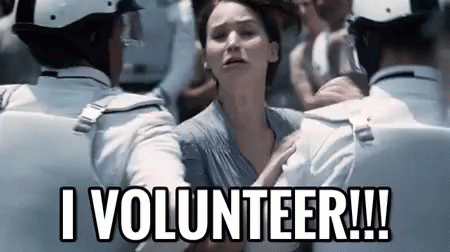 Donate your gift to someone
We've all been there. You unwrap a Christmas present and oh right, it's a toiletry set from your aunty, or a jumper and long socks combo. Lovely though it is, you already have your signature scent and your grandma's fashion sense is questionable.
Rather than losing these gifts to the back of a wardrobe, why not donate them? Charities such as Crisis, Macmillan, Great Ormond Street Hospital, Salvation Army and many more offer services where you can donate presents to others in need.
Invite someone over for Christmas dinner!
Have a distant relative who always spends Christmas alone? Or a friend who's working over the holidays and can't go home to enjoy it? Invite them over for dinner! Christmas is about more than mince pies – it's about great company, so don't leave your mate on their lonesome. Even if they say "no I'll be fine," you know that REALLY their Christmas will be improved at least ten times over if they were with you, so give them a call!