Body Image - The Facts
Body image – an issue that's bound to affect young people at one point in their life, but it's at the age of 17 when it actually matters the most! So we wanted to find out what teens really think about body image and how it affects them. Teens spoke and we listened. The result? We found out that 27% of teens surveyed in today's generation care more about their appearance than their physical health. Shocked? So are we…    
Whether you're male or female, and feel the need to be muscular or skinny, the pressures with body image continues to be an issue for many young people today. 34% of boys surveyed told us they feel pressured to attain a muscular figure while 55% of girls surveyed have said they feel the pressures of being skinny. But how can you not feel this pressure for this so-called 'perfection'? Just look at all the images we're bombarded with through media, and considering you're living in the social media age, appearance seems to be the main focus (unfortunately!). Let's take Instagram as an example. There are so many types of filters to boost your pic and make it more 'likable'. Because of social media, 8% of teens surveyed admitted they've experienced jealousy, negativity or insecurity while browsing through their feeds.  
Then our eyes are drawn to magazine covers and ads that have been airbrushed to this idea of what society has sculpted as the 'ideal' body. How can all this airbrushing and unachievable perfection have a negative impact on teens? 22% of girls surveyed have told us they're tempted by plastic surgery (like implants) while another 21% of girls surveyed, along with 10% of boys surveyed, are tempted by cosmetic treatments like lip fillers and botox. We also uncovered that out of all the girls we asked, a whopping 47% of them revealed they've gone on a diet and tried to lose weight by the age of 17.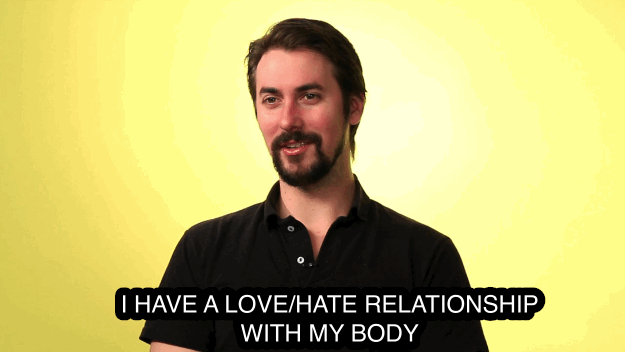 Society has painted a portrait of what the ideal body looks like, and many of us have unfortunately fallen under the spell and believe that's something we should all strive towards. That's why it's important to start the conversation and support one another against these out of control ideals.
As part of this we spoke to two YouTube creators, Grace Victory and Luke Is Not Sexy, we shared with them the facts and asked them to create videos to change the conversation around body image. Watch them below and share your thoughts on body image with us by tweeting @NCS!
Watch Luke's video here:
Check out Grace's video below: