Exam & Social Life Balance - Catherine, NCS Grad
Life and study balance is always a contentious topic, particularly when thinking about revision. Personally, I have always been a rather last-minute person when it comes to revision, and there have definitely been times when I chose a social life over revising! I remember going to a convention in London the day before my maths GCSE, and revised the day before my exam. Balancing a social life during exam time (in my opinion), is a large part of maturing as a student. So why is finding this balance so difficult?
Well, it's simple. Everything sounds so much better than revising. That convention I mentioned earlier? It was awesome. No doubt about that, but it definitely did not help bring up my maths grade! Even mundane tasks such as spending time on Facebook and Messenger seems about a hundred times more interesting than learning about Pythagoras.
And although time with friends is important, you need to make sure that you have time to study, and have time for yourself. Try making a timetable and fill in a few hours a week to hang out with friends, then you could have some guilt-free chill out time. Timetabling your study also means that if you want to go somewhere at the last minute, you don't need to miss out on all that important study! It just means that you will have to reshuffle your time around so then you can still do what you enjoy. But with all of the different exams, you might be wondering whether it is even possible to have a social life this exam season?
Yes! Just like you, your friends will be wanting to get the most out of their exams. If revision is getting trickier, it might be a good idea to ask if they want to revise with you. If they do, then you could make social and study time collide with activities such as revision games, subject-related talk and even fun breaks like walks!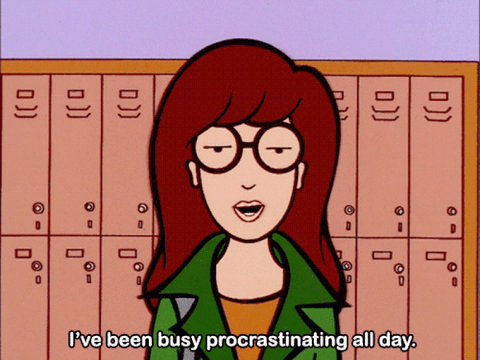 This may all seem a bit much, but you must remember to have a time-out once in a while. Relaxation is a good option for when you are feeling overwhelmed or need a moment to recharge. Studies even show that relaxing can reduce the links to depression, ease acne, and even boost memory! If you're struggling with relaxation, then it may be time to explore your options further. Don't be afraid to use apps for this. Headspace is a meditation app that you can use whenever you need to increase focus. The best part is that it's free on Spotify for student bundles – provided you activate it! It can only take a few minutes a day to learn how to meditate, and if you try it consistently, you'll be a pro in no time.
One final thing you may want to do is look for study apps online. I definitely recommend mobile apps such as Forest: stay focused and My Study Life to help you balance your time and keep focus! If apps aren't your style, there are some great books out there such as How to ace your GCSEs/A-levels by Anshul Raja.
So when revising just remember:  
Creating a work/study balance is essential.
Get past those physical barriers and put phones away and stay focused for as long as you can.
Despite revision, you should definitely try to maintain a social life. A good rule of thumb is the sooner you begin revising, the more social time you will have closer to exams.
A social life is always possible!
Always make sure that you have time to relax.
If relaxation fails, try the Headspace app or a similar meditation platform to get yourself in the zone for some awesome chill time.
Make a timetable. Even if you just write up a to-do list each day, it will help you to keep your time organised.
Keep up the research with apps and books that may help enrich your revision efforts.
Good luck and happy studying