Five LGBT+ Superstars who changed history
No one should have to feel unsafe because of who they are. In the UK, we've come a long way towards making sure everyone is treated equally. Now we can say we live in one of the most accepting societies in the world, where LGBT+ people are protected by the same laws as everyone else. We even have a record-breaking number of openly LGBT+ MPs in Parliament. Amazing!
But who are the people who've fought for these rights, told untold stories and even helped defeat the Nazis? Find out below. 
Sir Ian McKellen 
That's right, the man behind Magneto and Gandalf really IS both a superhero AND capable of making real magic. 
He's fought hard for LGBT+ rights ever since he came out on BBC Radio 3 in 1998 while debating Section 28, a law that would prohibit local authorities from promoting homosexuality. This meant teachers weren't allowed to protect victims of homophobic bullying and several LGBT+ support groups had to close. Section 28 was only repealed in the Year 2000 in Scotland and 2003 in the rest of the UK! 
Since then, Sir Ian's co-founded the UK branch of Stonewall (a famous US LGBT+ rights group), been a patron of London Pride, LGBT+ History Month and loads more organisations that do incredible work. And he's been entertaining us in our favourite blockbusters. Superstar is the word!
CHECK OUT: Sir Ian on Stonewall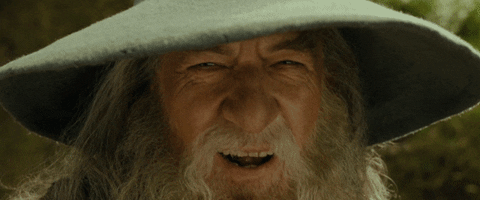 April Ashley
While transgender people in the UK have only been able to legally change their gender since 2005, that hasn't stopped people being who they really are. April Ashley was one of the first British people to have gender reassignment surgery – in 1960! 
After that, she became a successful fashion model until a friend sold her story to the media. Since then, she has become an icon of transgender visibility and has supported thousands of people through writing them letters of advice. She is an inspiration to many, just by living her life authentically.
CHECK OUT: April Ashley's official website

Alan Turing 
Considered the father of theoretical computer science, Alan Turing played a key role in defeating the Nazis during the Second World War. Working at Bletchley Park, Britain's codebreaking centre, he cracked coded messages that some historians think shortened the war by two years and saved over 14 million lives. What a guy! 
Unfairly, homosexuality was only decriminalised in 1967, and in 1952 Turing was prosecuted and forced to undergo terrible treatment as an alternative to prison. He died two years later. In 2013, he was granted a posthumous pardon by the Queen, recognising his service to the British public and how wrongly he had been treated. 
CHECK OUT: The Imitation Game trailer
Nicola Adams
Boxer and double Olympic gold medalist Nicola Adams proves that you can make it in whatever career you want while still being 100% true to yourself. In 2012, she became the first woman and first openly LGBT+ athlete to win gold in Olympic boxing. The same year, she was named the UK's most influential LGBT+ person by The Independent. 
"I would like to do more for the LGBT+ community, try to help people. I can't do as much as I would like because of the training," she said. She fought hard for her dream and got it, packing a punch both in and outside of the ring!
CHECK OUT: Nicola Adams official website
Sir Elton John
We've had so many incredible LGBT+ musicians – Freddie Mercury and George Michael, to name a few – but Elton John has arguably done the most for LGBT+ rights in this country. Since coming out in the late 1980s, he set up the Elton John AIDS Foundation and even took on Russian President Vladimir Putin over his anti-gay propaganda laws. 
In 2005, he and his partner David Furnish had a civil partnership on the day the Civil Partnership Act was brought in, making them one of the first same-sex couples to do so. Then, in 2014, when same-sex marriage was legalised, they got married. Multi-award-winning musician and former Watford F.C. chairman, Sir Elton is an LGBT+ hero who continues to make history!
CHECK OUT: The Elton John AIDS Foundation