The hits, blockbusters and earworms of 2018
2018 was the year of many things: Dani and Jack. Meghan and Harry. Yanny and Laurel. Some worked out. Some weren't a match. And some just confused everyone. 
One thing we can be sure of however is how much we enjoyed watching it all happen. From movies and music, to games and shows, 2018 certainly delivered. We've picked out our Top 4 as well as a few honourable mentions. Take a look and see if you agree. Now: was it Yanny or was it Laurel??
SINGLES
Some songs from this year are going to stay stuck in our heads well into 2019 (we're looking at you, Maroon 5 and Cardi B) but these are the Number 1s that stayed at the top spot for the longest.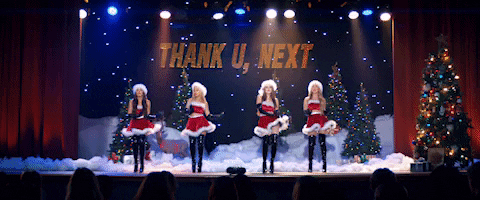 God's Plan by Drake - 9 weeks at No 1
Being kind comes in many forms, and the number one Number 1 of 2018 did both. Not only is it an amazing song, but Drake gave his entire million-dollar video budget away to the underprivileged people of Miami. We certainly call that a hit!
One Kiss by Calvin Harris ft Dua Lipa - 8 weeks at No 1
Two of our faves teamed up to make the dance track of the summer and we weren't disappointed. Amazingly this wasn't toppled by Dua's New Rules a couple of months later. We'll be listening to them both well into 2019, that's for sure! 
Thank U, Next by Ariana Grande - 5 weeks at No 1 
The ultimate feel-good break-up anthem. Just a couple of months after ending it with fiancé Pete Davidson, Ariana was breaking the Internet with this gentle poptastic track and throwback teen-movie video. 
Shotgun by George Ezra - 4 weeks at No 1
I mean, who HASN'T been humming this under their breath for the last few months? On top of his other hum-worthy hits, George made it to the No. 1 spot for the fourth longest period of time this year. That's certainly something to sing about.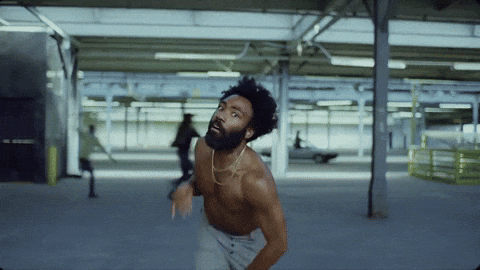 Honourable Mentions 
There were just so many amazing songs (and EVEN better accompanying viral videos) this year that we had to include a few here. Childish Gambino's track and video was a searing take on America today and the queens of rap did it again with two songs we just. Couldn't. Stop. Putting. On. Repeat. 
This Is America - Childish Gambino
I Like it Like That - Bad Boy ft. Cardi B
Woman Like Me - Little Mix ft. Nicki Minaj
Solo - Clean Bandit ft. Demi Lovato
TooTimeTooTimeTooTime - The 1975
And a guilty pleasure…
Baby Shark - Pinkfong (Don't pretend you don't know what we're talking about!) 

TV SHOWS
This has been an amazing year for TV (and TV chat!). From difficult teen issues to life-changing makeovers via baked goods and highschool secrets. And the villa. Never forget the villa. These are the ones that got you guys talking the most...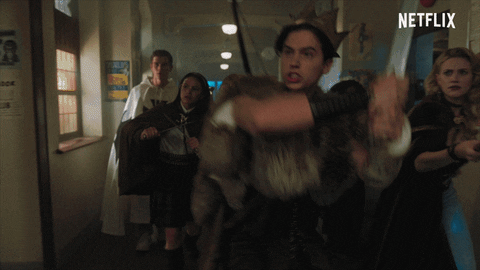 Riverdale
Season Two saw us following the impossibly cool teens through their trials and tribulations and had us on the edge of our seats the whole time. A spin-off of the Archie Comics, it now shares the screen with another,
the Chilling Adventures of Sabrina series. 
Bake Off
With as many tears and heart-warming hugs as usual, you wonder if there really WAS a world before Bake Off? But who would want to live in a universe where we didn't get to see Rahaul Skyping his parents every day or Ruby's cake collapsing? Not us, that's for sure. Remember your favourite highs and lows of the series here. 
13 Reasons Why 
Facing a lot of controversy for being 'too dark', this show has been a hit pretty much everywhere! It deals with tough topics, like suicide and mental health, in a refreshingly honest way. If you haven't got into it, the holidays are the perfect time to catch up. WARNING: it IS pretty dark though!
Love Island
There are SO many hilarious highlights it's kind of impossible to pick just one, although anything involving Dani Dyer, a fake baby or a fireman's uniform will *probably* get us laughing the most. Read our 5 best moments of Love Island here. Roll on next summer!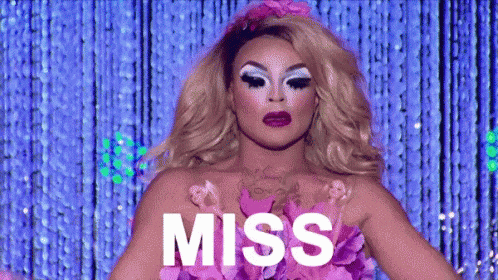 Honourable Mentions
The first female doctor, a witchy 90s reboot and our favourite queens battling it out again. So many amazing bits of TV this year! 
Doctor Who
Queer Eye 
Chilling Adventures of Sabrina  
RuPaul's Drag Race
I'm A Celebrity … Get Me Out of Here!
MOVIES 
Box office smashes have been everywhere this year, taking us into other dimensions – literally. But these were our top picks out of the box office hits.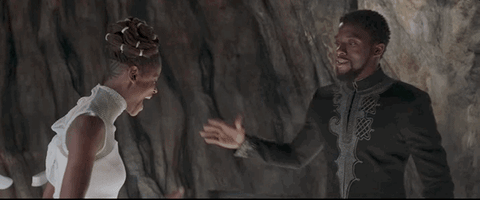 A Star Is Born
Lady Gaga in her first big screen role starring alongside director Bradley Cooper went down pretty well – they even smashed the charts with the soundtrack. Gaga is Ally, a struggling musician discovered by Cooper's Jackson. As her career takes off, their relationship breaks apart, but there's some pretty good songs along the way.
Black Panther
Black Panther redefined how we think of superhero movies. Prompting a lot of discussion and even more praise, there's no way we were leaving Wakanda out of our top four movies of the year! 
Incredibles 2
14 years after the first outing, the family that made yours look normal were back. With a new villian AND a new baby, we tuned in, in our millions, to enjoy their stretchy, strong and invisible antics, making this one of the highest-grossing movies of the year.
Avengers: Infinity War
Featuring every marvel superhero you've ever heard of, Infinity War broke the rules AND the box office, making a whopping £2 billion worldwide – one of only four movies ever to do it. You loved it, we loved it, and so did everybody else. And that cliffhanger…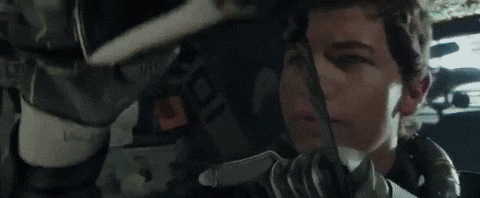 Honorable Mentions 
Some of these are actually already available for you to enjoy over the holidays, which is great news, particularly if you're into animated singing skeletons, crazy sci-fi games worlds, or cute highschool coming-of-age comedies. 
Coco
Deadpool 2
Ready Player One
Love, Simon
Fantastic Beasts 2 
GAMES
And, talking of game worlds, there have been some massive smashes this year, and you guys have been loving them. These four in particular were the ones we heard you talking about the most.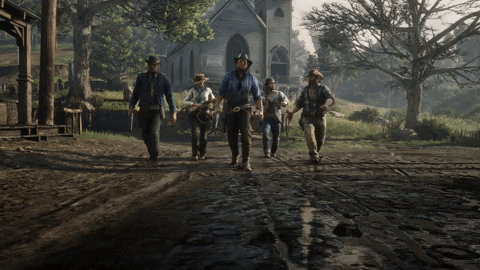 God of War
God of War smashed it at the Game Awards recently, winning Game of the Year, among other acolytes. And it's not hard to see why. The stunning open-world adventure set in the Nordic mythological land of Midgard follows Kratos and son Atreus as they go on a journey to scatter Kratos' wife's ashes from the highest peak in the nine realms. 
Red Dead Redemption 2
The Wild-Western Xbox One and Playstation 4 hit was one of the biggest of the year. It broke several records and had the second-biggest launch in history. If you want to join a heist-performing gang across five fictional US states, this game is for you. 
FIFA '19
This is the 26th installment of the FIFA series and it's still going strong! With a plethora of new modes and some massive gameplay tweaks that make ball control more convincing, FIFA 19 is a game that'll be around for a long time to come. 
Spider-Man
Take a dive through New York with the Spider-Man you've never met before. While Peter Parker fights crime he also struggles to balance his personal life and career. This game also has stunning visuals which have already been widely shared just because everything looks so great!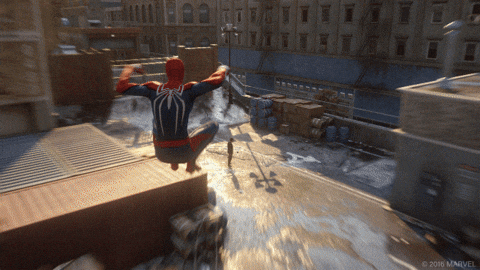 Honorable Mentions
Just in case you need more inspo for Xmas presents ...
Call of Duty: Black Ops 4
Far Cry 5
Assassin's Creed: Odyssey
NBA 2k
Fall Out 76
And a guilty pleasure...
Fortnite: Battle Royale
Well, maybe 'guilty' isn't the word. Everyone loves Fortnite: Battle Royale. It's been the biggest free game of the year, but didn't make it to our top four due to actually being released in 2017. It's just grown and grown and grown! And we're not even going to mention the impact it's had on the dance world...

And that's 2018 DONE. Do you agree with our top picks? Did we miss your favourites? Let us know on our Twitter or Facebook!