It's June - Here's What's Happening This Month!
It's June! Exams are almost over, and soon you'll have some free time to relax and catch up on new releases and events! Check out what's coming up this month.
NETFLIX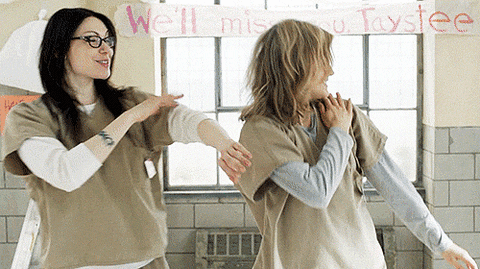 Orange is the new black Season 5 – 9 June
The hilarious yet (somewhat) dangerous women are back for another season. The fourth season ended in *spoiler alert* such chaos and it's hard to imagine prison life without the beloved Poussey? Tune in next week and find out!
Moana – 19 June
Forget Frozen, it's all about Moana now. The newest animated film from Disney follows an adventurous teen sailing through the open ocean. This heartfelt film is all about Moana tracking down her ancestry to find her identity. Expect lots of monsters and hilarious adventures from start to finish. 
The Sixth Sense (1999) – 1 June
When this film first came out, no one could stop talking about the huge plot twist at the end… don't worry we won't tell you in case you've been living under a rock and still haven't seen it. "I see dead people" – we had to do it.
The Crown – 1 June
Everyone's been talking about The Crown lately, and now it's available on Netflix. Tune in and find out what the buzz is all about!
Saving Banksy – 2 June
Banksy is one of the most famous graffiti artists in the world, with that comes imitators who steal his work. This documentary covers the fine line between street art and profiteering.
FILM
Wonder Woman – 2 June
To all you DC comic fans out there, get ready for some serious girl power action with this beloved superhero. Gal Gadot stars as the incredible Wonder Woman alongside Chris Pine who plays Steve Trevor – a captain for the US Army Air Service.
The Mummy – 9 June
When all else fails in the film industry, you can always count on a cheeky reboot to keep us entertained. The return of The Mummy franchise stars Tom Cruise, Annabelle Wallis and Russell Crowe.
Transformers: The Last Knight – 28 June
Yes…there's another one. Let's be real for a moment. Ever since Shia Labeouf and Megan Fox left the franchise, the films have fallen a little flat, but here's hoping Mark Wahlberg, Stanley Tucci and Transformers veterans, Josh Duhamel and Tyrese Gibson can bring it back for good!
Despicable Me – 30 June
Who can't get enough of Dr. Nefario's minions? Catch the 3D animated film in cinemas later this month!
MUSIC
Check out new music from some of your favourite artists. The summer hits are right around the corner…
Halsey – Hopeless Fountain Kingdom (2 June)
Katy Perry – Witness (9 June)
TLC – TLC (30 June)
Coldplay – Kaleidoscope (2 June)
EVENTS
LGBT Pride Month (01 June-9 July)
We've come a long way with social issues, especially within the LGBT community. Join in on the festivities and celebrate social equality!
Father's Day (18 June)
Make sure to mark this date in your calendars. Show dad how much you care and treat him with a roast dinner!
End of exams! (16-23 June)
Throw your books in the air, and wave them like you just don't care! Exams are finito, done, over! Time to relax, and enjoy your summer holiday.
International Women in Engineering Day (23 June)
This day is about raising awareness of career opportunities for women in engineering, reminding us that it's not just a man's job.