It's March! Here's What's Happening This Month
It's the first day of March, which means we've picked out some new buzzworthy releases you won't want to miss out on this month. Check out what's coming up on Netflix, film music and sports!
NETFLIX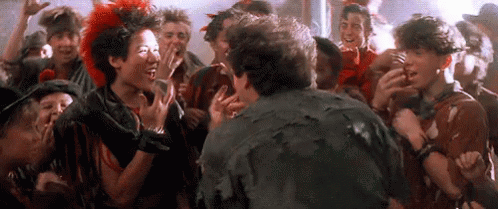 Captain Phillips (2013) – 1 March
The Oscar-nominated drama based on true story is now available on Netflix. Watch as an American merchant mariner takes on pirates in the Indian Ocean after being taken hostage.
Amy Schumer: The Leather Special (2017) – 7 March
These days, no one can get enough of funny girl Amy Schumer. Tune in for her standup act in this juicy Netflix special.
Marvel's Iron Fist (2017) – 17 March
The fourth Marvel series after Daredevil, Jessica Jones and Luke Cage. Game of Thrones actor Finn Jones plays the lead while Rosario Dawson returns as Nurse Claire Temple.
The Divergent Series: Insurgent (2015) – 20 March
You can catch the second film of the Divergent franchise later this month. Now you can binge-watch the first and second installments all in one day!
Hook (1991) – 29 March
If you still haven't seen this take on the Peter Pan story, then we highly suggest adding it to your list! Directed by Steven Spielberg, Hook has an amazing cast and tells a unique story of the boy who didn't want to grow up.
FILM
Logan – 1 March
This is your last chance to watch Hugh Jackman reprise the role of Marvel's Wolverine. The film takes place in the near future as Logan and Professor X hide out on the Mexican border. Get ready for some mutant action!
Kong: Skull Island – 10 March
Watch Tom Hiddleston take on the most famous monstrous ape with a team of explorers and soldiers who've travelled to an island with monsters lurking around. You won't want to miss this reboot of the King Kong franchise.
Beauty and the Beast – 17 March
One of Disney's classics gets adapted with Hermione… we mean Emma Watson… as Belle. Watch the real-life fairytale of how one beast falls in love with a beauty.
The Lost City of Z – 24 March
Travel back to the 1920s with this true-life drama which follows British explorer Col. Percival Fawcett's disappearance while searching for a mysterious city in the Amazon.
Ghost in the Shell – 31 March
Watch Scarlett Johansson transform into a cyborg commander as she attempts to take on a computer hacker.
MUSIC
Make sure to listen to some new tunes from the amazing Ed Sheeran and check out Nelly Furtado's comeback with her most recent album The Ride. If that's not enough, get into the folk spirit with Laura Marling's Semper Ferminia and tune into some music from up-and-comer Sir Was.
Ed Sheeran –  Divide (3 March)
Nelly Furtado – The Ride (3 March)
Laura Marling – Semper Feminia (10 March)
Sir Was – Digging A Tunnel (10 March)
SPORTS
In sports, tune in for some rugby for the Six Nations tournament or if football is more your thing, make sure to catch the FA Cup quarter-finals. Alternatively, there's the Snowboarding World Championships hosted in Spain!
Rugby union – Six Nations (final day): Scotland v Italy, France v Wales, Ireland v England (18 March)
Football – FA Cup quarter-finals (11-12 March)
Snowboarding – World Championships, Sierra Nevada, Spain (7-19 March)
EVENTS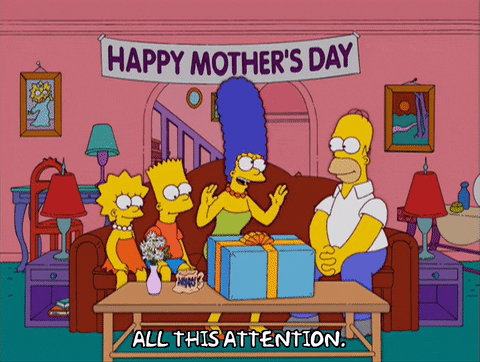 Mother's Day – 26 March
Make sure to thank mum and spoil her with breakfast in bed (and of course lots of gifts) because where would you be without her?

St. Patrick's Day – 17 March
It's the day to wear green head to toe and join in on all the festivities and parades.