It's October - Here's What's Happening This Month!
It's October! Which means that Halloween is just around the corner. But just before you dive into a pit full of sweets, have a look through all of the amazing flicks taking over your screen this month.
Side note - some are perfectly scary and just in time for Halloween!
NETFLIX
We've officially said goodbye to summer. But it's not all bad – time to snuggle in front of the TV and binge the newest Netflix arrivals.
Rush Hour 3 (1 October)
When the assassination of Ambassador Han reunites Lee and Carter, the pair must hunt down an envelope containing the identity of a formidable crime lord.
The Notebook (1 October)
Grab the tissues! It's the film that made a generation weep for weeks back in 2004 and 13 years later we're ready to fall in love with Noah and Allie all over again.
Stranger Things Season 2 (27 October)
We were all obsessed with the freaky goings-on in Hawkins. And now our team of tiny heroes are back to try and escape the monsters of The Upside Down once again!
FILMS
The weather's rubbish, making it the perfect time to check out the latest films at the cinema with your pals and a bag of popcorn.
Blade Runner (5 October)
Harrison Ford is back in the iconic role of Rick Deckard, alongside the awesome Ryan Gosling *swoon*. Fun fact: Jerad Leto blinded himself for the role.

Thor: Ragnarok (24 October)
Taihiki Waititi puts his quirky style on show in Thor's third outing, taking on an evil looking Cate Blanchett and a very angry (surprise, surprise) Hulk.
MUSIC 
Headphones at the ready! We've got a few new releases to help ease you into autumn and get you into that p-a-r-t-y spirit.

Kelele – Take me apart (6 October)
Pink – Beautiful Trauma (13 October)
Jessie Ware – Glasshouse (20 October)
 
SPORTS
It's pretty quiet this month, but there are a couple of games to help you get your football fix.

NFL in London (22 & 29 October)
It's a great month for NFL fans, first up we've got Minnesota Vikings vs Cleveland Browns, then Arizona Cardinals vs Los Angeles Rams – both at Twickenham!
EVENTS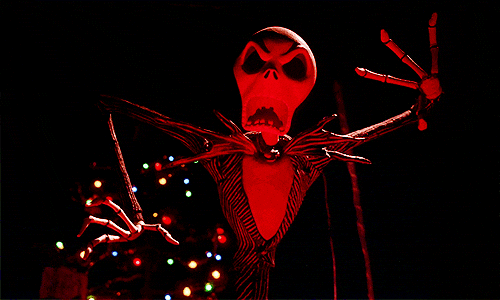 Diwali (19 October)
The festival of lights is here again, bringing with it beautiful firework displays, amazing food and celebrations with family and friends – a definite yearly highlight.
Daylight saving time (29 October)
Don't forget to change your clocks! Pretty soon they'll be going back an hour and for about a week no one will really be sure of what the actual time is.
Halloween (31 October)
Carve those pumpkins, watch a load of scary films, and dress to distress – yep, it's that time of year when we come together to celebrate all things spooky.