NCS 2018 Highlights
2018 has been a mega year, and you have done some incredible work, making real, long-lasting differences in your communities and across the entire country. We've rounded up some of our top NCS moments here, but there are SO MANY MORE we just couldn't fit in.
Whatever you've done – challenged yourself, worked on an incredible project or made an awesome new mate – give yourself a high five, you totally nailed it this year.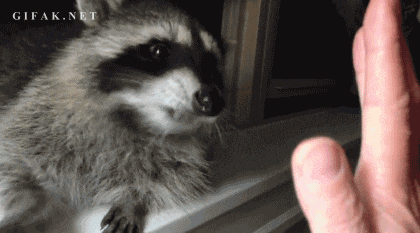 IN A DAY, YOU CHANGED THE WORLD
That might sound a bit OTT, but it's completely true. The journey of a thousand steps starts with just one, and you guys took the first, and then a whole load more with the astounding amount of work you did on Social Action Day 2018. You made massive impacts locally, tackling everything from revamping community centres in freezing temperatures to helping out the homeless with food and a smile. 
1,747 of you dedicated grads took part across 20 regions. You delivered 122 social action projects, completing a whopping 2,400 hours of social action. Amazing! There was nothing you wouldn't tackle and no topic you wouldn't take on. Projects ranged from mental health awareness workshops to beach cleans to lamb-feeding to campaigns highlighting hard topics like sexual abuse and homelessness.
It wasn't easy, but you guys rolled up your sleeves and put the work in. You should feel super proud of what you've achieved. This is what NCS is all about!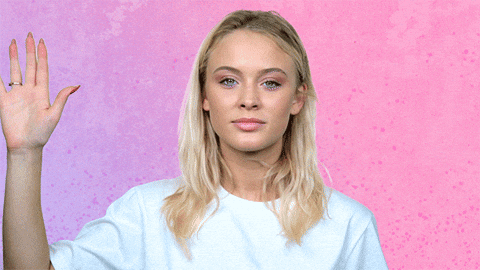 IN A SUMMER, YOU MADE MEMORIES
Over 85,000 of you headed out on NCS this summer, and it looks like you had a pretty awesome time. Cliffs were jumped off, new mates were made, and even the odd garden was weeded. It's so hard to pick our favourite moments, captured by you guys, but we had a go at it anyway. 
You made the leap and put yourselves out of your comfort zone. You achieved things you never thought you would. And you totally did it!
IN HALF TERM, YOU CHALLENGED YOURSELF
Not only did a whole load of you head out on autumn NCS this half term, but over 200 grads went to Kickstart. This is an event we run every year, training up grads so they can join the National Youth Board. One attendee summed it up: 
"Literally the best thing I've ever said yes to. I've not only found myself, but also 260 wonderful new friends :)"
There's now 234 new NCS Regional Youth Board members in 20 different regions. Six Youth Board meetings have taken place since Kickstart has finished. And there are already 20 social action projects to look out for in 2019. We'd call that something to be proud of!
IN A YEAR, YOU SAW WHAT WAS POSSIBLE
NCS is for everyone, and this year really HAS been about that. We've worked with 15 famous YouTubers, asking, 'What makes you feel unstoppable?'. 
Uni inspiration Ibz Mo told us how he overcame expectations and changed his DDD grades to A*A*A*. We also had Mark Ferris sharing his moving-out story, Riyadh flying a plane, Ben Morris bungee jumping and skydiving, Morgz camping on his roof, and spoken word artist Suli Breaks wrote us a poem. We had some close conversations with Humza, Connie and Saima, highlighting their journeys and hopefully inspiring you as much as us.
We struck up partnerships with Spotify, working alongside artists Raye, HRVY and Hardy Caprio. They shared their personal stories, along with their unstoppable playlists. And one of you got to meet HRVY! In October, the PAQ boys took on their biggest fear, in a photoshoot challenge AND Unjaded Jade went out on her second NCS experience – was it anything like yours? 
We call that a pretty busy year!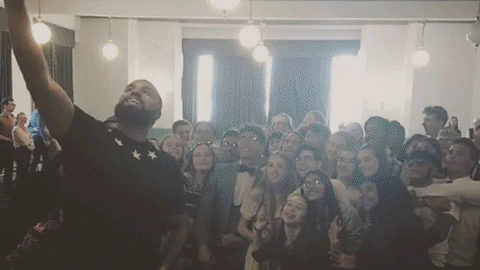 IN 2018, YOU MADE A DIFFERENCE
NCS is all about YOU and the things you can do to change the world around you. To celebrate your amazing work, we got you guys to vote in our Social Action Star Awards. One incredible group down in Exeter came up with this simple but effective idea to get more people to donate to their local food bank, and it worked so well that Sainsbury's have rolled it out across the whole country!
But that was just one of the waves you guys made in the media pool this year. There were also grads Casey and Waj crossing divides and making friends they never thought they'd make, grad James on gaining the confidence on NCS to come out as trans, and brave grad Usman discussing how hate crime has to stop. You don't shy away from difficult conversations. If anything, this year has shown you have the confidence and abilities to take on anything life throws at you. 
Throughout 2018, you guys have inspired us, empowered yourselves and really, really made your world – and everyone else's – just a little bit brighter. If that isn't a call to celebrate, we don't know what is!
Now, bring on 2019!