NCS Book Club
To coincide with National Book Lover's Day, we asked you guys which stories whisked you away to fantastical lands, made you laugh, made you cry, made you miss your bus stop. These are your faves.
THE BIG ONES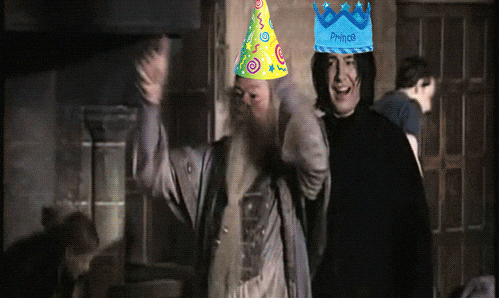 The Harry Potter series - J.K. Rowling
If you've somehow managed to miss the biggest literary phenomenon in both the muggle and wizarding worlds, we'll assume you've been imprisoned in Azkaban. The boy wizard might be available on mugs, wands and in movies and games, but nothing beats the original. Expelliarmus!
Now read this: His Dark Materials series, The Worst Witch series, Shadowhunters series
The Hunger Games Trilogy - Suzanne Collins
We'll volunteer as tribute if you haven't followed Katniss Everdeen on her arrow-slinging mission from page to screen. As well as battling the evil President Snow she also fights for the love of a good man – or two. Happy Hunger Games!
Now read this: The Maze Runner series, Divergent Trilogy, Twilight series
The Lord of the Rings Trilogy - J.R.R. Tolkein
Follow Frodo Baggins on a perilous journey to return the One Ring to the fiery heart of mythical Mordor, facing undead kings, dragons, orcs and just about every other mystical creature. The grandfather of fantasy writing, this classic will live on longer than the Eye of Sauron.
Now read this: Game of Thrones series, The Chronicles of Narnia series, Percy Jackson series
THE CLASSIC ONES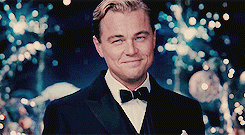 The Great Gatsby - F. Scott Fitzgerald
Gatsby, what Gatsby? Dive into a world of fast cars and faster cash as we try to uncover the man behind the lavish parties. An iconic critique of the American Dream, this is a must-read for any booklover.
Now read this: The Sun Also Rises, This Side of Paradise, Jazz
1984 - George Orwell
Big Brother. Newspeak. Room 101. This dystopian classic about a continent ruled over by an all-seeing regime has filtered into culture in a whole number of ways. Read if you fancy freaking yourself out about how relevant it still is today.
Now read this: Brave New World, Animal Farm, A Clockwork Orange
The Handmaid's Tale - Margaret Attwood
Follow Offred as she tries to free herself from a world where women's reproductive rights have been restricted and are now used only by the most wealthy or powerful. "Freedom, like everything else, is relative," we learn. Or is it?
Now read this: Fahrenheit 451, Exodus, Frankissstein
THE WELL-LOVED ONES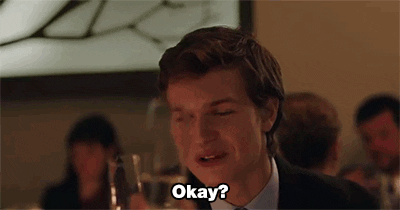 The Fault In Our Stars - John Green
WARNING: This is both the saddest and funniest book you'll ever read about two teenagers with cancer who are in love. Sensitively and dryly told from the perspective of Hazel, this might set you off on a John Green binge.
Now read this: Turtles All the Way Down, Looking for Alaska, An Abundance of Katherines
Call Me By Your Name - André Aciman
When 17-year-old Elio meets visiting scholar Oliver his world is thrown upside down for the course of one long Italian summer. As beautifully written as the film is shot, this tale will have you celebrating love in all its forms.
Now read this: A Little Life, Tales of the City, Giovanni's Room
Noughts and Crosses Series - Malorie Blackman
Set in an alternative version of the UK, Sephy, a member of the upper-class Crosses, falls for Callum, a low-class Nought, when he starts are her school. A compelling and poignant look at race, discrimination and privilege that will have you on the edge of your seat.
Now read this: The Wind on Fire Trilogy, To Kill A Mockingbird, Ready Player One
THE NEW(ISH) ONES
Simon vs. the Homo Sapiens Agenda - Becky Albertalli
You may know this better by its film name 'Love, Simon', the first big-budget LGBT+ love story to come out of Hollywood. Simon's friends and family don't know he's gay or that he's fallen for a classmate online. And to complicate things further? He doesn't even know their true identity!
Now read this: Dear Evan Hansen, Perks of Being a Wallfower, Will Grayson, Will Grayson
The Power - Naomi Alderman
Imagine a world where women can shoot electricity from their fingertips and men cower in fear as they approach. One day all women wake up to discover their power. How will it change everything?
Now read this: The Road, Altered Carbon, Oryx and Crake
To All The Boys I've Loved Before - Jenny Han
Sixteen-year-old Lara Jean Song Covey has a habit: writing love letters to the boys she has a crush on and keeping them in a box given to her by her late mother. The problem? One day they're discovered and given out to the guys in question. Complete nightmare and completely compelling read.
Now read this: The Hate U Give, I Capture the Castle, All the Bright Places