The NCS Guide to December
It's that magical time of the year again – yes, that's right, the time when it's 100% OK to get into bed at 7pm and binge-watch your favourite shows EVERY NIGHT. Oh yeah, and Christmas too. As always, we've got way more than TV to keep you entertained this festive month. 
NETFLIX: MOVIES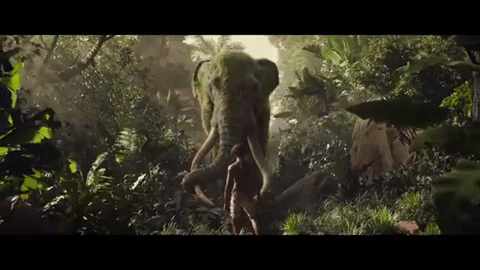 Sunderland Till I Die (14 December) 
This eight-part docu-series follows football club Sunderland through the 2017-18 season as they tried to bounce back from their Premier League relegation. While several documentaries have already been made about the club, this is the first to feature so much behind-the-scenes footage. Goowan lads!
Dumplin' (7 December)
Based on the 2015 YA novel of the same name, Danielle Macdonald (star of Patti Cake$) is Willowdean 'Dumplin' Dickson, a high-schooler unbothered by her weight until she falls for handsome Bo, suddenly becoming super self-conscious. How does she get over her anxiety? She enters a local pageant, of course, and shows the world who's boss!
Mowgli: Legend of the Jungle (7 December)
You've seen the Jungle Book, now delve into Mowgli's past as he roams the wilderness with wise bear Baloo, panther Bagheera and fearsome tiger Shere Khan in this live-action adaptation. Despite being raised by wolves, it's Mowgli's human origins that really take the bite. 
NETFLIX: TV SHOWS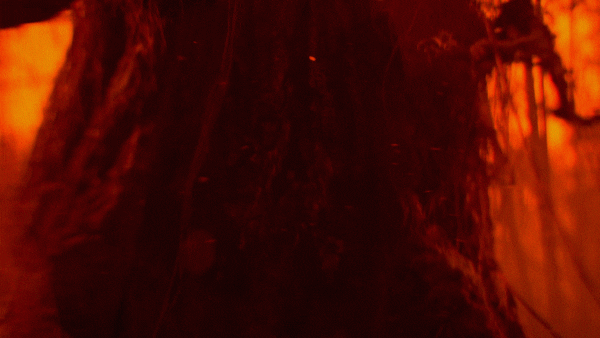 Nailed It! Season 3 (7 December)
If the Bake Off had a naughty, messy younger sister, this is it. Watch contestants battle it out to make *the worst* replicas of cakes, pies and all sorts of delicious goods. While things aren't quite up to the Paul Hollywood standards, you'll laugh your head off watching them try to get there. 
Chilling Adventures of Sabrina: A Midwinter's Tale (14 December)
Get ready for a creepy Christmas in this wintery one-off of the Netflix original! In this special episode, the Church of Night celebrates the Winter Solstice, bringing in some new visitors, both welcome and unwelcome. If this whets your appetite for more witchy goings-on, you don't have long to wait – Season 2 is out on 5 April 2019. 
3 Below: Tales of Arcadia, Season 1 (21 December)
Hollywood fantasy director Guillermo del Toro takes a spin directing animated royal aliens for a change. After Prince Krel and Princess Aja escape the evil dictator on their home planet, they crash-land on Earth and try to blend in. You don't need to be psychic to guess how well that goes down! 
Watership Down, mini-series (25 December)
Ask your parents about this pretty brutal bunny adventure story and they'll probably tell you all about the iconic 1978 cartoon. But this new CGI version will give them something to REALLY talk about – it's already considered one of the most expensive mini-series ever made and has an A-list cast voicing rabbits galore. 
CINEMA
Heartwarming nannies descending from the sky and superheroes bolting out of the ocean. December always has something to brighten up the silver screen in the darkest months of the year.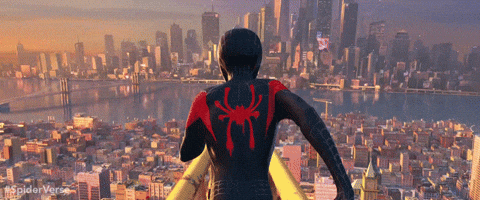 Spider-Man: Into the Spider-Verse (12 December)
Did you ever wish there was an animated version of Spider-Man? Well now there is! In fact, there's a million of them! In this CGI adventure, the Spider-Man we know and love crosses multiple dimensions to team up with his counterparts in other realities, hoping to stop a deadly threat to all mankind.  
Aquaman (14 December)
Half human, half Atlantean, Arthur Curry grows up to realise he's the king of the mighty underwater kingdom – and isn't so wild about it. But it's a fate he can't escape from, and he finds himself caught between a world above the waves that's destroying the oceans, and one below it that wants to lash out in return. How will he bring unity to the whole planet? 
Mary Poppins Returns (21 December)
The original is a Christmas classic loved by millions, and this version looks just as festive! 20 years after the original film is set, the Banks children have grown up and almost forgotten their practically perfect nanny – until she blows in through the front door to bring a little bit of magic back into their lives. 
Bumblebee (21 December)
A prequel to 2007's Transformers movie, alien Transformer Bumblebee takes refuge in a junkyard in California in 1987. There, he befriends a teenage girl and unwittingly both begin being hunted by a government agency known as Sector 7. As they run, they learn not only that Transformers can be kind, but that Bumblebee isn't the only one on Earth. 
MUSIC
The hits to dance to this New Year's, or the tracks to leave behind? We'll leave it up to you guys to decide. 
Evil Genius - Gucci Mane (7 December)
XXXTentacion - Skins (7 December)
Ice Cube - Everythang's Corrupt (7 December)
Coldplay - Live In Buenos Aires / Live In São Paulo (7 December)
Ariana Grande - Thank u, Next (some time this month – stay tuned!)
SPORTS
If you don't fancy heading outside for a kickaround at the moment, don't worry about it! There's a lot going on on-screen this month.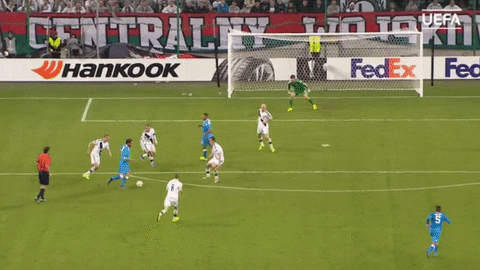 FIFA Club World Cup UAE 2018 
12-22 December 
UEFA Champions League
11/12 December: group stage, matchday six 
17 December: round of 16 draw  
UEFA Europa League
13 December: group stage, matchday six
17 December: round of 32 draw
GAMES
The Xmas holidays are the perfect time to get stuck into a great game. Here are the latest releases.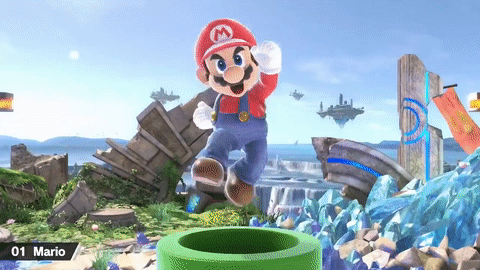 Just Cause 4 - PlayStation 4, Xbox One, Microsoft Windows (4 December)
Monster Boy and the Cursed Kingdom - Nintendo Switch, PlayStation 4, Xbox One, Microsoft Windows (4 December)
Super Smash Bros. Ultimate - Nintendo Switch (7 December)
Subnautica - Xbox One, Microsoft Windows, Macintosh operating systems (7 December)
Earth Defense Force 5 - PlayStation 4 (11 December)
Dragon Marked for Death - Nintendo Switch (13 December)
EVENTS
Things are already getting sparkly! Have you got your presents sorted? Got NYE plans? Well, the great thing is whether you have or not, you can always enjoy something we've listed above or check out events going on in your area at the times below.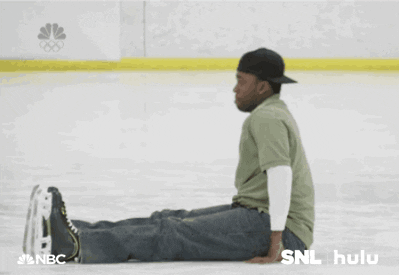 12 Days of Kindness (1-12 December)
Take a look at the NCS 12 Days of Kindness Challenge happening now! You can take part solo or team up with mates in your area to perform small acts of kindness that really make a difference to the lives of the people around you. 
Christmas Markets (Times vary across December)
Check out the cute little pop-up markets in your area. Our top five are Lincoln, Bath, Edinburgh, Hyde Park and Norwich, but there's bound to be a great one near you to get you in that festive mood. 
Top Eight Festive Ice Rinks (Check as dates vary)
Beamish Museum, County Durham 
The Eden Project, Cornwall
Hampton Court Palace, Surrey
Hestercombe Gardens, Somerset
Natural History Museum, London
Riverhill Himalayan Gardens, Kent
Royal Pavilion, Brighton
Winchester Cathedral, Hampshire
Christmas Day (25 December)
Do we really need to say anything about this one?! Whether you're religious or not, we hope you have a great day relaxing and having fun however you want. 
New Year's Eve Fireworks (31 December)
Tune in for the big show in London or see what's going on in your area and watch 2019 come in in style!
Hogwarts in the Snow (Now-28 January)
If you're lucky enough to get tickets for this LITERALLY magical experience at Warner Bros. Studios, London, then we hope you have a spellbinding time! If you don't, maybe you could ask for it for Christmas…??
Have an amazing holiday season, whatever you get up to!