The NCS Guide to July
Summer is well and truly here and with it comes sun, holidays and the blissful end to ALL THOSE EXAMS. If things couldn't get any better, there's also some truly supreme movies, shows, games, albums and events coming up. So read on if you want to have a truly awesome July.

NETFLIX
If your hay fever's got too much or you just aren't big on the outdoors, here's some excuses not to leave your room for a while.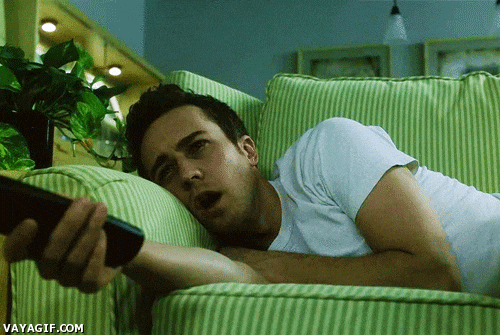 Teen Wolf, Season 6 (1 July)
The second part of the 6th and final season sees the pack back at Beacon Hills High for their second semester of senior year. Emotions and claws fly, as well as a new spectral army known as the Ghost Riders to really fox their teen brains … and fangs.
The Mummy & The Mummy Returns (1 July)
This is basically a modern adventure classic (kinda) from the late '90s. Brendan Fraser and Rachel Weisz star as archaeologists in the 1920s who disturb the spirit of an Ancient Egyptian Pharaoh – and he's not happy about it. Binge watch both for your full fill of bone-rattling sand storms.
Anne with an E, Season 2 (6 July)
By contrast, fanciful daydreamer Anne is back at Green Gables in 19th century rural Canada, still drinking raspberry cordial, wearing puff-sleeved dresses and speaking in 'romantical' language. Beware the two new grifters on the farm, they spell trouble.
The Perks of Being a Wallflower (6 July)
Emma Watson stars in this charming indie drama chronicling teenager Charlie's trials, tribulations and triumphs during his first year at highschool. As you might expect, there's some romance in there featuring Watson as well.
Sherlock, Season 4 (15 July)
Everyone's favourite snarky intellectual detective is back solving impossibly complicated crimes, making them look positively elementary. This time they involve several of his mate's dark pasts as well as the return of an apparently dead Moriarty.
Suits, Season 8 (19 July)
After getting married and leaving the show in the finale of Season 7 to get real married, Meghan Markle will be glad to see that the backstabbing and power-grabbing continues whether or not she's in chambers. Tune in for more sneaky lawyers in slick office attire whispering into each other's ears while glancing at camera.
Orange is the New Black, Season 6 (27 July)
So, some major badassness went down at Litchfield Penitentiary at the end of last season, and the hotly-guarded new season promises a lot more. Netflix haven't given away any plot details, so you'll just have to tune in to find out what happens to your favourite felons.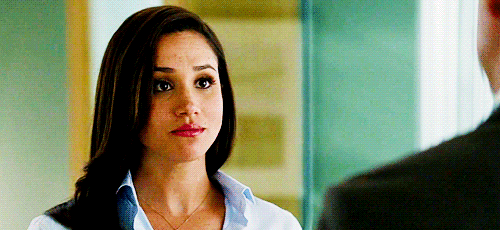 FILMS
We've had a whole load of epic summer blockbusters so far, and here come some more massive ones – although one in particular might be more for your mum than you.
Skyscraper (12 July)
Think of this as Die Hard – only higher. The Rock stars as a former FBI agent who has to rescue his family from the tallest skyscraper in the World, which has been taken over by terrorists. Not ideal, but Dwayne's got this.
Incredibles 2 (13 July)
The Parr family return, trying to balance regaining the public's trust in superheroes with a normal family life. Little do they realise they're also up against a new bad guy bent on turning everyone against all superheros. Stretch your way out of this one, Mom.
Hotel Artemis (20 July)
Los Angeles, 2028. Riots ravage the futuristic city, and in the midst of it all Jodie Foster runs a secret weapon-free hospital for criminals, governed by strict rules. Needless to say, rules aren't the only things that end up getting broken.
Mamma Mia! Here We Go Again (20 July)
Here we go again, indeed. It's all back to Meryl Streep's Grecian getaway for more dodgy renditions of all the Abba songs they somehow didn't manage to squeeze into the first one – this time featuring Cher. One question though: does your mother know?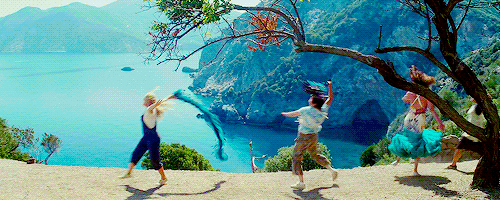 MUSIC
While nothing can really beat Drake and the Carter's recent offerings, we have three excellent albums highlighted this month. Summer songs are always bright, but this month they're COVERED IN GLITTER. Tiny, ponytailed pop princess Ariana Grande is back with her new album, and Years & Years release their second album – both are gonna get you donning sequins and dancing. Meanwhile, Dirty Projectors bring you something a little more mellow and melodic.
Years & Years - Palo Santo (6 July)
Dirty Projectors - Lamp Lit Prose (13 July)
Ariana Grande - Sweetener (20 July)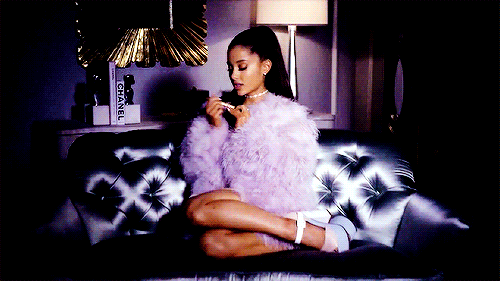 SPORTS
This month, the World Cup wraps up after a series of amazing games. If you're heading out on NCS, DON'T PANIC, we'll do everything possible to ensure you can watch the big games. Wimbledon is also upon us, along with cycling and Formula 1 racing.
Football World Cup (Until 15 July)
Tennis at Wimbledon (2-15 July)
 
Tour de France (7-29 July)
Formula 1 (8 July)

GAMES
Octopath Traveller on Switch (18 July)
This RPG is a Nintendo Switch exclusive, characterised by retro graphics and dodgy English accents. Travel a fantasy world as one of eight protagonists, making every decision based on their unique character and skill-set. Will you be a Noble or a Rogue?

EVENTS
Check out our Guide to Summer for a full rundown of the best things to do and places to go, but here's our top faves.
NCS summer programme (June-August)
Even though there's some especially good movies and shows happening this month, why not take a break and get out into the great outdoors with some mates for a bit? There's still time to book your place here.
National Hot Dog Day (18 July)
Yes, this is a real event. It takes place across the hot dog-eating world. You can celebrate it however you want, but we'd probably suggest digging your teeth into your favourite sausage slathered with sauce and popped in a bun.
Summer festivals (May-August)
There's numerous large and small festivals happening across the UK for the whole of summer, featuring the biggest names in music right down to your favourite new discovery. Lovebox is 13-14 July, but check out what others might be happening in your area so you definitely don't miss out!