The NCS Guide To November
After such a scorching summer, November feels like a bit of a shock – when did it turn cold and dark all of a sudden? In this month's guide, we'll help you warm up to winter, and avoid the blizzard of Christmas ads, with the very best that November has to offer.
NETFLIX: TV SHOWS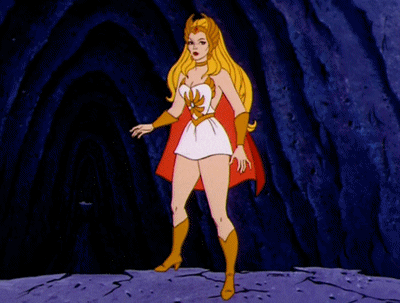 The Kominsky Method, Season 1 (16 November) 
The official Netflix trailer for Chuck Lorre's latest sitcom has been released. The Kominsky Method follows an aging actor and his agent as they struggle to fit in with a much younger and better looking LA scene. This is Lorre's second Netflix show after Disjointed, which turned out to be, well … not so great. The Kominsky Method, however, promises less canned laughter and predictable jokes in place of a more emotional style of comedy. 
She-Ra and the Princess of Power, Season 1 (16 November) 
Over the last couple of years Netflix have become the masters of resurrecting iconic '80s television for modern adaptations. And they're showing no signs of stopping with animated adventure series She-Ra and the Princess of Power. This 1985 reboot follows the story of a 16-year-old girl who finds herself leading the fight against evil after finding a magic sword.
Mystery Science Theater 300: The Return, Season 2 (22 November)
Netflix have rekindled the cult hit for a second season! Captured by evil scientists, our new host, Jonah, is forced to watch a blitz of cheesy B movies until he breaks. Luckily though, his hilarious robot pals are there to help him through it. 
NETFLIX: MOVIES
Outlaw King (5 November) 
This period drama, starring Chris Pine, retells the first war of Scottish independence. It follows the story of Robert the Bruce and his band of outlaws as they use cunning and bravery to reclaim the throne from the English. Judging by the colossal set pieces and Game of Thrones-scale battle sequences, Outlaw King is looking like a huge release for Netflix.
The Ballad of Buster Scruggs (16 November) 
James Franco, David Krumholtz, Zoe Kazan, Clancy Brown and Liam Neeson all star in this new western by the Coen Brothers. Over two-and-a-half hours, the movie takes you on the journeys of six individuals in the Old West. The cast alone should already tell you that it's going to be a little different from most westerns, and when you add in the Coen Brothers' dark humour it's sure to be an original take on the genre.
CINEMA
Bohemian Rhapsody (2 November) 
In a foot-stomping celebration of one of the most iconic Rock 'n' Roll bands of all time, Bohemian Rhapsody tells the story of how Queen took the world by storm. The movie delves into the turbulent life of Freddie Mercury: forming the band, pursuing a solo career, being diagnosed with AIDS and reuniting with Queen years later for one of the greatest performances in history. 
The Nutcracker and the Four Realms (2 November)
In a search for the magical key to unlock a priceless gift, young Clara is lead into a strange and mysterious parallel world. Here, she meets a soldier named Phillip, a group of mice and Regents who preside over three realms. To find her key and restore harmony, Clara and Phillip must enter the fourth.
The Grinch (9 November)
Living in disgruntled solitude at the top of Mount Crumpet, the Grinch is in a life-long feud with the residents of whoville and their tireless Christmas cheer. When he hears of the Who's ambitions to make this year louder, brighter and more festive than ever, he and his loyal dog, Max, hatch the meanest, most despicable plan they can think of.
Fantastic Beasts: The Crimes of Grindelwald (16 November)
Unaware of the dangers that lie ahead, Newt Scamander ventures on a quest with his former teacher, Albus Dumbledore, to thwart evil plans to raise pureblood wizards to rule over all non-magical beings. The pair embark on a journey through uncertain times, where lines are drawn and loyalty is tested.
Ralph Breaks the Internet (21 November)
Ralph and Vanellope are back in a new digital adventure, six years after Wreck it Ralph first appeared in cinemas. After discovering a WiFi router in their arcade, the two friends are taken on a weird and wonderful journey through the Internet, in search of a spare part to fix a video game.
Creed II (21 November)
Adonis Creed is up against the challenge of his life, both in and out of the boxing ring. The young athlete's life is already a balancing act between training and family obligations, but his problems only intensify when his next big fight intertwines with tragic events in his family's past. Adonis and his coach, Rocky Balboa, must confront their legacy and question what is worth fighting for.
MUSIC
We've got some highly anticipated returns this November, with brand new music from the likes of EXO, Muse and Mumford & Sons.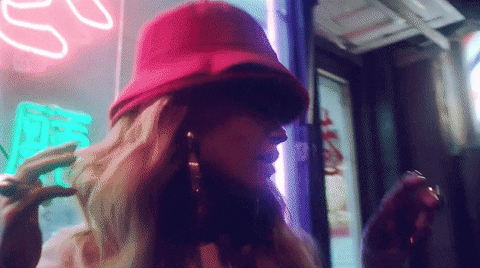 EXO - Don't Mess Up My Tempo (2 November)  
Muse - Simulation Theory (9 November) 
Imagine Dragons - Origins (9 November)
Mumford & Sons - Delta (16 November) 
Jaden Smith - The Sunset Tapes: A Cool Story (17 November) 
Rita Ora - Phoenix (23 November)
The 1975 - A Brief Enquiry Into Online Relationships (30 November)
 
SPORTS
This month, the F1 Grand Prix will be heading to São Paulo, and, on top of the usual excitement in the Champions League, the EE Wembley Cup is kicking off, with football legends playing faster games with new rules.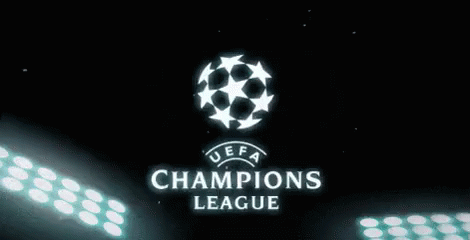 Football 
UEFA Champions League - Atlético v Dortmund, Tottenham v PSV Eindhoven, Inter v Barcelona Crvena zvezda v Liverpool (6 November)
UEFA Champions League - Manchester City v Shakhtar, Viktoria Plzeň v Real Madrid, Juventus v Manchester United (7 November)
UEFA Nations League (18 November)
The EE Wembley Cup 2018 (25 November)
UEFA Champions League - Lyon v Manchester City, Roma v Real Madrid, Juventus v Valencia (27 November)
UEFA Champions League - Atlético v Monaco, Tottenham v Inter, Paris v Liverpool (28 November)
Rugby
Autumn Internationals - Japan v New Zealand; England v South Africa; Wales v Scotland; Ireland v Italy (3 November)
Autumn Internationals - England v Japan; Wales v Tonga; Scotland v South Africa & Ireland v New Zealand (17 November)
Tennis
ATP Finals, London (2-18 November) 
Fed Cup final (10-11 November)
Davis Cup final (23-25 November)
Formula 1
Brazilian Grand Prix, São Paulo (11 November)
Abu Dhabi Grand Prix, Abu Dhabi (25 November)
WWE
WWE Raw, Manchester Arena, Manchester (5 November)
E-Sports
Overwatch World Cup 2018 (2-3 November)
GAMES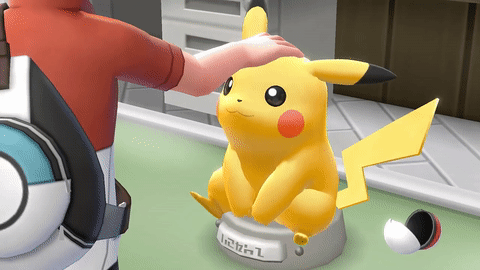 All you gamers out there are in for a treat this November, thanks to some really exciting new releases; including, World of Final Fantasy Maxima and Fallout 76.
World of Final Fantasy Maxima - Xbox One, Switch (6 November)
Ride 3 - PS4, Xbox One, PC (8 November)
Fallout 76 - PS4, Xbox One, PC (14 November)
Pokémon: Let's Go Pikachu / Let's Go Eevee - Switch (16 November)
Wreckfest - PS4, Xbox One (20 November)
EVENTS
It's a little early to be counting down to Christmas, so here are some wintery events and activities to keep you occupied until December.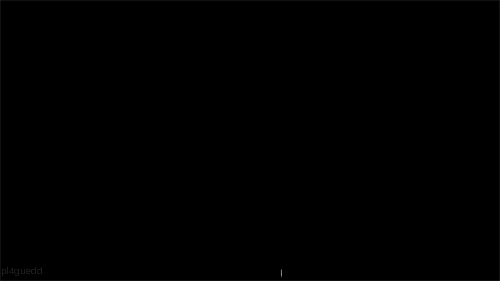 Bonfire Night (3-5 November)
Bring in November with a bang! Between 3rd-5th November there are fireworks displays across the country. Take a look to see what's going on in your area. 
Hogwarts in the Snow (17 November onwards)
Warner Bros' iconic Harry Potter film set is getting a festive makeover. Inside the scale model used in the film, designers have created intricate snow and ice effects, a Christmas feast in the great hall, snow drifts in Diagon Alley and decorations in the Gryffindor common room.
Hyde Park Winter Wonderland (22 November onwards)
If you're feeling festive already, the wonderful Winter Wonderland will be coming to Hyde Park once again. Join the fun for Christmas markets, ice skating, fairground rides and family shows.