The NCS Guide to September
It is (whisper it) getting close to the end of summer. Don't admit it. Tell no one. Term is starting and, in between homework and catching up with all your mates, we suggest you make time to switch off and relax. In fact, why not switch ON one of these shows, albums or movies to make the return to the real world a little bit easier. 
NETFLIX
Netflix has gone all psychological and surreal this month, from talking cartoon horses to weird pharmaceutical trials and evil clowns – not forgetting a stopover in New York for some kung fu along the way. 
Iron Man Trilogy (1 September)
Sit back and binge on Marvel's epic three films following billionaire businessman and part-time superhero Tony Stark as he battles numerous bad guys and his own feelings for his personal assistant and closest friend Pepper Potts. Perfect weekend viewing. 
Atypical, Season 2 (7 September)
The first series of this much-acclaimed Netflix original saw Sam Gardner, an 18 year old on the autism spectrum, venture into the world of dating. Now, his family and world are changing and he's working out how to deal with it. The sensitivity and thoughtfulness of this show has earned itself five stars from us too. 
Sierra Burgess is a Loser (7 September)
Now onto a Netflix original movie. Lovable, but not exactly popular Sierra Burgess unwittingly becomes romantically involved with the coolest guy in school. The only snag? He thinks she's someone else. A beautiful and hilarious take on how important it is to be yourself – particularly when dating!
Marvel's Iron Fist, Season 2 (7 September)
Remember when Loras Tyrell and half the cast of Game of Thrones got blown up by Cersei Lannister? Well, he's back as Danny Rand, a man presumed dead for the last 15 years, returning to New York City with a mystical iron fist and a lot of family issues. Now he's facing a new foe – a telekinetic Typhoid Mary. 
 
BoJack Horseman, Season 5 (14 September)
The surreal cartoon starring a washed-up actor (who also happens to be an anthropomorphic horse) is back. His Twitter account is the place to go for witty banter between him, his fans and a sassy Netflix account, but few details have been released about what actually happens in this highly-anticipated season. 
Maniac, Season 1 (21 September)
What would you do to get rid of your bad memories? Emma Stone and Jonah Hill star in this new dark comedy based on the Norwegian series of the same name about a sinister pharmaceutical trial which promises just that. But, guess what? It doesn't quite end up working out like that.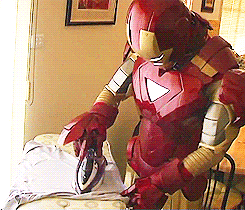 MOVIES
Buckle up for undead nuns, teenage art heists, a group of adults who still haven't left high school and a whole load of skateboarding. We know what you're thinking – sounds like our summer too. 
The Nun (6 September)
The latest installment in The Conjuring universe, this jump-filled horror flick centres on the origin of the evil that we saw in the Conjuring and Annabelle movies. A troubled priest and young novice are sent by the Vatican to investigate a demonic nun who supposedly haunts a sinister convent in Romania. Is it all talk, or does she really stalk the ancient corridors? 
American Animals (7 September)
A heist film unlike most! This one follows four dissatisfied Kentucky teens as they try to inject some excitement and meaning into their lives by stealing the most expensive book in the USA, ultimately staging the biggest art theft in American history. Don't try this at home, kids!
Night School (28 September)
After accidentally blowing up his workplace, Teddy has to return to highschool to take his final exams and get his life back in order. There, he meets a group of misfits and a feisty teacher whose plan is to wrestle him all the way to graduation kicking and screaming – literally. 
Skate Kitchen (28 September)
Camille feels lonely and isolated until she meets a group of New York City girl skateboarders. She discovers all sorts of things from her board, including the true meaning of friendship, romance and growing up. She also discovers Jaden Smith with a cute dyed red do.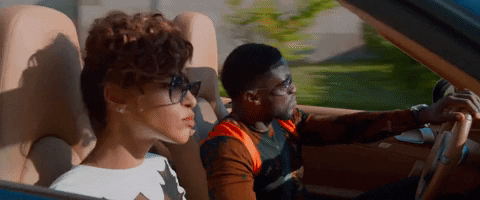 MUSIC
Will Liam's album have any songs about his split with Cheryl on it? Why is Rudimental sitting in a bathtub with a sombrero on? How huge will Jess Glynne's UK and Ireland tour *really* be? All questions you (might) get answers to by listening to our fave latest releases. 
Rudimental - Toast to our differences (7 September)
Liam Payne - TBA (14 September)
Jess Glynne - Always in between (21 September)
Sigala - Brighter days (21 September)
Twenty One Pilots - trench (21 September)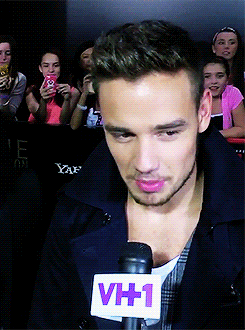 SPORTS
Basically every sport you can imagine has something going on this month, so make sure to check out what you're into. But here's some highlights. 
Football
Women's World Cup qualifiers - Kazakhstan v England; Albania v Scotland; Northern Ireland v Slovakia (4 September)
 
UEFA Nations League - England v Spain; Northern Ireland v Bosnia and Herzegovina (6-10 September)
Tennis
 
Davis Cup semi-finals and World Group play-offs including Great Britain v Uzbekistan (14-16 September)
 
Formula 1 Racing 
 
Singapore Grand Prix, Marina Bay (16 September)
Russian Grand Prix, Sochi (30 September)
Boxing
 
WBA, IBF and WBO world heavyweight title fight - Anthony Joshua v Alexander Povetkin, Wembley Stadium (22 September)
 
World Boxing Super Series Final & WBA super-middleweight title fight - George Groves v Callum Smith, King Abdullah Sports City, Saudi Arabia (28 September)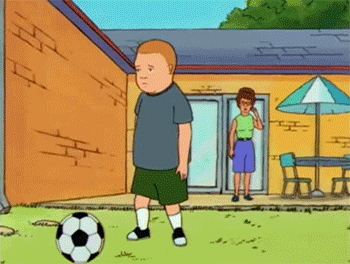 GAMES
If sports aren't really your thing, why not get stuck into one of the latest releases in the gaming world instead (although you might notice some overlap…)?
Destiny 2: Forsaken (4 September)
Marvel's spider man (7 September)
NBA2K19 (7 September)
Fifa 19 (25 September)

EVENTS
September is a quiet month, peppered with the odd exciting moment here and there – basically the perfect way to adjust back to the school or college timetable. There's also one of our favourite days in the calendar: Ask A Stupid Question Day. 
Festival no 6, Portmeirion, Wales (6-9 September)
Great North Run (9 September) 
London Design Festival (15-23 September)
Digital Design Weekend (22-23 September) 
Ask A Stupid Question Day (28 September)