NCS Guide To Summer
Ah summer! Here at last! After the stress of exams now's the time to chill out, do what you love and maybe even have an adventure or two (Have you heard of this little thing called NCS…?). We put a shoutout on Instagram for your summer recommendations and you delivered the goods. So here's your definitive guide to summer...
TV
Summer in the UK can be pretty hit and miss, which means as well as days out you might want to plan the odd day in. And, if you are, these are the shows to binge on. 
NETFLIX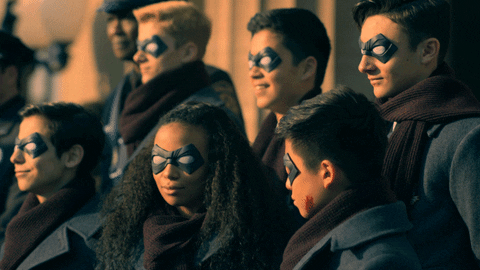 Umbrella Academy, Season 1
Adapted from the comic books of the same name, the show follows a dysfunctional family of adopted superheroes who reunite to solve the mystery of their father's death... and the threat of an impending apocalypse. So not much, then. 
Trinkets, Season 1
After the death of her mother, teen Elodie starts to steal things. But it's only when she's forced to join Shoplifters Anonymous that she meets two other girls who feel as misunderstood as she does and together form an unlikely alliance. 
Black Mirror, All 5 seasons
Nothing quite says 'spooky tech' like Charlie Brooker's on-the-nose spoof of our most widespread addiction – technology. WARNING: You'll never game the same again after Bandersnatch. 
Queer Eye, Season 4 (19 July)
Yasss! The Fab Five are back! Get ready for more emotional makeovers as Antoni, Bobby, Karamo, Tan and JVN cook, restyle and perfectly groom in the hope of enhancing their guests' lives. Expect even more finger snapping and French tucks. 
Stranger Things, Season 3
Skipping on a year from the end of the last season, school's out and summer's heating up in Hawkins, Indiana. Romance blossoms for some of our favourite nerds, but so does the threat of multiple new demogorgons.
AMAZON PRIME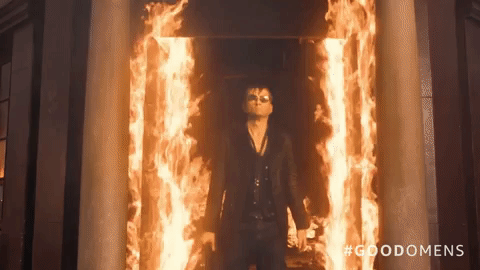 Good Omens
Based on the 1990 Neil Gaiman/Terry Pratchett novel of the same name, this hotly-anticipated series follows demon Crowley and angel Aziraphale as they try to prevent Armageddon – mostly because they love their lifestyles on Earth so much. 
BBC iPLAYER
Years and Years, Season 1
In the same vein as Black Mirror, only focused around the Mancunian Lyons family, this six-part drama will have you thinking about how you use your phone AND what your nan thinks about it. 
MOVIES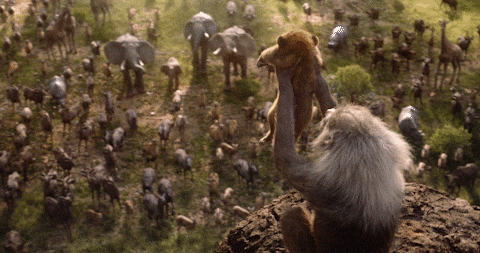 Toy Story 4
Can you believe Toy Story 3 came out in 2010?! Well, Woody and Buzz are back, this time on a journey that unexpectedly leads them to Woody's long-lost friend, Bo Peep. 
Spider-Man: Far From Home 
After all the questions raised in Avengers: Endgame, Tom Holland's Spider-Man steps up to the new threats emerging in a world that's been changed forever. 
The Lion King
Featuring the voices of Donald Glover, Seth Rogan and Beyoncé, everyone's wondering how this will compare to the animated movie we all loved so much? Only one way to find out...
SUMMER SCREEN HACK
Netflix and Amazon Prime have an amazing back catalogue of shows and movies that you can never really run out. That being said, it does make it harder to pick, so we'd recommend Friends, The Fresh Prince of Bel Air, Skins and Fresh Meat. Failing that: Marvel binge anyone?
MUSIC
What's your song of the summer? Get some ideas and hear what other teens in your area are listening to on our Unstoppable Spotify Playlists. 
CHILL OUT & ENJOY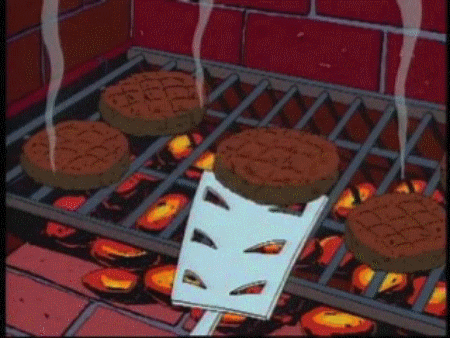 After one of the craziest years of your life, you definitely deserve a de-stress! There's so many things you can enjoy, but these were your top suggestions: 
BBQ or picnic with friends and family
Go exploring – there's probably a lot going on near you that you don't know about. Get to know your local area and see what it has to offer
Challenge yourself: get out there, try new things!
Movie night (or whole day??) with mates and snacks 
Free events and activities in your area: local park festivals and fairs, places of interest, specific things that only happen near you!
Read, listen to music and just generally chill
Sleep, sleep, sleep!
TRAVEL & CHANGE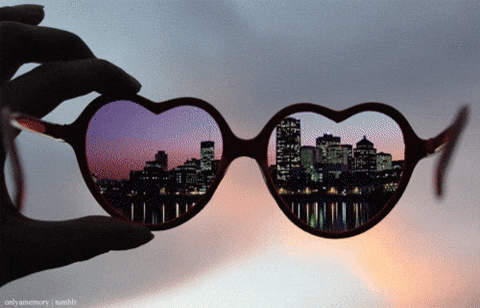 If you're looking to the future or fancy an adventure, here's some ideas that could take you through new doors and even across the globe. 
Write a list of goals you want to meet now you have some free time again: want to go to uni, do an apprenticeship or learn to do back flips? Add 'em to the list and get going. There's no time like the summer!
Volunteering, here or abroad. This is a great way to gain experience while discovering the world. You could try Camp America, TEFL (Teaching English as a Foreign Language), humanitarian projects like Camps International or VSO (Voluntary Service Overseas) WWOOFing (Working On Organic Farms) or even the National Trust, who run working holidays across their properties for those interested in conservation. Make sure to check details on their sites, as you have to be over 18 in some cases. 
Internships and work experience are the perfect way to get your foot in the door of an industry you think you might want to work in. If you know anyone, that's one way to go, but employers also look favourably on those who take initiative. Send an email or get in touch letting them know how interested you are and what skills you've got to offer. Who knows what may come of it – fortune favours the bold!