6 movies you need to see this month!
There are some mega blockbusters coming out this month, so tell your mates, buy some popcorn and hit the nearest cinema for these upcoming films you don't want to miss!
The Girl on the Train – 7 October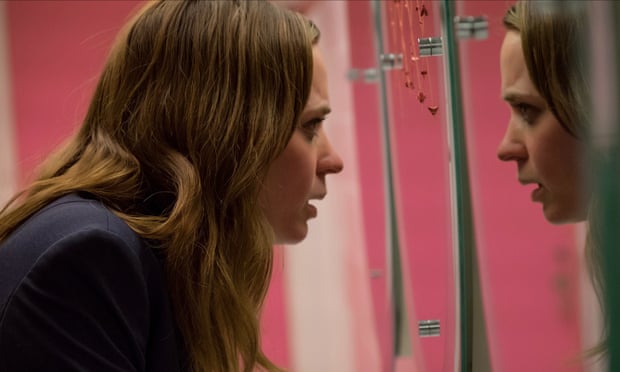 Picture credit: www.theguardian.com
If you liked Gone Girl, then you're in for one psychological treat. The amazing Emily Blunt plays Rachel – a woman who sees a shocking event happen whilst on a train. But did it really happen, or did she just imagine it all? Book your ticket and find out!
Max Steel – 14 October
Picture credit: irrelevantgamer.com
What do you get when you pair a teenage boy with an alien? You get Max Steel, a superhero with the most powerful strength on earth (obviously). The film follows the duo as they conquer their enemies and you know, save the world. Sci-fi fans, you're welcome.
Inferno – 14 October
Picture credit: screenrant.com
The sequel to the phenomenon The Da Vinci Code and Angel & Demons hits cinemas this October. Watch Tom Hanks and Felicity Jones try to uncover a riddle and save mankind!
Jack Reacher: Never Go Back – 21 October
Picture credit: www.themovienetwork.com
Jack Reacher is back! This time Jack embarks on a mission to prove his innocence after being accused of a crime he didn't commit. If you were a fan of the first film, then we're sure this will be on your movie list.
Doctor Strange –24 October (IMDB Release Date - http://www.imdb.com/title/tt1211837/)
Picture credit: lrmonline.com
If you're a Marvel fan, then we're sure you're already all over this. Watch Benedict Cumberbatch take on the role of Doctor Strange at the end of this month, just in time for Halloween. Okay we've gotta ask, who's dressing up as Doctor Strange this year?
Keeping Up With the Joneses – 28 October (IMDB Release Date - http://www.imdb.com/title/tt2387499/) 
Picture credit: www.comingsoon.net
When both Zach Galifianakis and Isla Fisher are cast in starring roles, you know you're in for some tears (think hysterical laughing, not sobbing). The two play a suburban couple whose lives change after finding out their neighbours are government spies.
Which films are you planning to see this month? Tweet us @NCS!