3 Ways To Beat Bullying
Fact – 45% of young people experience bullying before the age of 18.
No matter what anyone tells you, bullying is not a normal part of school life. Bullying in any form is unacceptable and ignoring it won't make it stop. No one deserves to be bullied.  You don't deserve to be bullied.
Here are three ways you can beat bullying:
Understand that it's not your fault
Sadly, bullying can happen to anyone and we know you certainly didn't ask for it. Try to understand that it's not your fault. Although it's hard to feel sorry for bullies, most of them are usually motivated by their own reasons. This could be due to low self-esteem, family issues at home or even being bullied themselves.
Photo Credit: www.imgur.com
Find a circle of support
If you're too nervous to speak to your teacher or guardian then seek out a trusting circle of supportive friends. In 2015 over 69% of victims in schools reported their problem to a friend before building the courage to speak to a teacher.
Photo Credit: www.personalitycafe.com
Stand up and speak out!
Unfortunately bullying doesn't always stop by itself. For many of us, bullying can go on for the entirety of our school life if we don't stand up and speak out. Eventually you will have to speak up and report your bully. Most teachers and school counsellors genuinely care about your situation and will do everything they can to help you. Stand up, speak out and make your voice heard!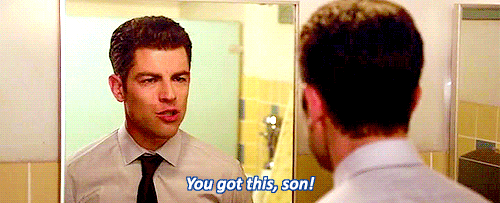 Photo Credit: www.gify.com
For anyone suffering from bullying and in need of support, check out the following:
http://www.familylives.org.uk/
http://www.nationalbullyinghelpline.co.uk/