It's August! - Here's What's Happening
It's August! We've highlighted some new releases we think you'll enjoy this month. Make sure to tune in and catch the latest in film, music and more!
NETFLIX
The Matrix (Reloaded and Revolutions) – 1 Aug
You can now watch the second and third films of the Matrix franchise on Netflix! Watch Keanu Reeves rock those black sunnies for his role as Neo in this sci-fi classic.  
Holes – 5 Aug
Stanley Yelnats comes from a cursed and unlucky family. After being wrongly accused of stealing a pair of shoes from charity, he's sentenced to Camp Green Lake – a juvenile detention camp – where he has to dig… holes. The film adaptation stars Shia LaBeouf, Sigourney Weaver and Patricia Arquette.
Marvel's: The Defenders – 18 Aug
A Marvel Netflix series following four heroes who need to work as a team to save New York City.
Death Note (A Netflix Original) – 25 Aug
This supernatural horror-thriller based on the manga series of the same name is a new Netflix Original. A young man in Seattle is given the power to kill anyone by writing down their name on the pages of the Death Note – a supernatural notebook.
FILMS
Valerian and the City of a Thousand Planets – 2 Aug
This sci-fi film follows life at Alpha – a peaceful space station where millions of creatures from different planets exchange their knowledge and culture. Watch Dane Dehaan (Valerian) and Cara Delevingne (Laureline) star as the special agents of the human police forces.
England Is Mine – 4 Aug
Ever wanted to know who Steven Patrick Morrissey was before The Smiths? Set in Manchester during the 1970s, England Is Mine follows the music icon throughout his young adult years as he makes his way into the music industry.
The Dark Tower – 18 Aug
The film follows Jake Chambers, an 11-year-old adventure seeker who discovers clues about Mid-World – another dimension.  As he enters Mid-World, he encounters a gunslinger who's on a mission to reach the 'Dark Tower' that's in End-World. Intrigued? Catch it in the cinemas on 18 Aug!
MUSIC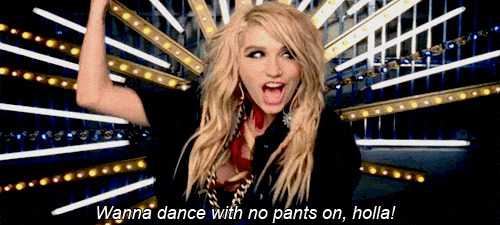 Listen to some new tunes this month from The Weekend and Kesha!
The Weekend – Reminder (2 Aug)
Kesha – Rainbow (11 Aug)
EVENTS
Notting Hill Carnival – 28 Aug
If you're in west London, check out the annual Notting Hill Carnival during the bank holiday weekend for some food, music and dancing!