University: The Rebranding of You! - NCS Grad, Saramarie
After spending well over a decade in the school system, finally completing A-Levels is the light at the end of the education tunnel. Still, there's another tunnel ahead. Multiple tunnels, multiple options. 
You're free to go into the world of work or complete an apprenticeship, though the tunnel with the most school leaver congestion is the one leading to university. This is a new book on your life, part of the volumes on your shelf, a novel of anticipation. There's nothing less appealing en route to university though, than the application process itself.
Having been through the dreaded UCAS process myself, I know exactly how draining the application procedure can be. The waiting game between submitting the UCAS form and hearing responses from universities. Hearing of the confusion surrounding UCAS Extra, Clearing, Adjustment. The interval between finally finishing your personal statement and actually walking the halls as an undergraduate in the coming autumn. That dreaded personal statement. Only four thousand characters to flaunt your enthusiasm for a certain degree. Neck-deep in draft after draft. That's the worst of the application process. That, and realising your life in education is about to completely change, which can be daunting for many. A whole new setting with unfamiliar faces, and the possibility to recreate yourself.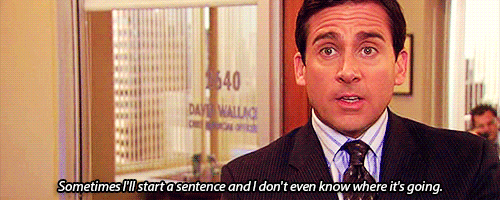 It's difficult to embrace change at times when we're stuck in the same place for years on end. Secondary school and sixth form, several years of being caught in a cycle of revision for intense exams and being friends with whoever, only because you saw them at school. University has no routine, your approach to exams and coursework is entirely your own choice and you see whoever you want to see. Adjusting can seem like such a dilemma, but it won't be that way if you slowly take the time to adapt. Everyone does things at their own pace, and with a step like university, that should be no different. Keep in contact with family if you become homesick. Talk to someone if your mental health is out of balance. Freshers' week is an opportunity to encounter people who could become more significant in your life than those you spoke to at school because of maths homework. Exposing yourself to societies, clubs and the city your university is situated in, or is close to are perfect for meeting such people.
Even if you're lacking in confidence, it's still so important to try something you're interested in. If you never try, you'll never know. The confidence amongst other skills gained from being on NCS can positively impact your approach to befriending others and getting involved in societies. Remembering how NCS' main focus was encouraging people to 'say yes' to great experiences is something to keep in mind as you advance through university. We're constantly reinventing ourselves, and university is one of the most notable milestones that give you the chance to do so. It's why so many people from a range of backgrounds, regardless of race, gender or class, want to progress through university, develop their voice and way of thinking. You could take on an entirely new persona, so long as it is authentic and still a true projection of yourself. People are able to change themselves drastically if they choose to, and there's never been a better time to make that drastic edit of yourself than at university.
Ready to rebrand? Apply. Begin your university journey. Get ahead on your personal statement and don't leave it to the last moment. Get it checked by your form tutor or even a university expert. Remind yourself there are other options and opportunities to rebrand if this one isn't for you. Keep building on your confidence in the meantime regardless of what you choose to do next. And most importantly, keep doing you.