How To Youtube featuring LukeIsNotSexy!
So you want to be a YouTuber, eh? Struggling to take the first step? Not sure what to make a video about? Well, we've partnered up the amazing LukeIsNotSexy to bring you some awesome and useful advice on how to be the ultimate YouTuber!
Here we go!
Open a YouTube account with a great name:
Yes, a great name is everything. You want people to remember you, right? Of course you do! So you'll need to sit down and have a little think about the sort of name that'll help you capture the attention of your potential subscribers. Wonderfully weird names like LukeIsNotSexy are sort of hard to forget!

Get creative:
Ideas, ideas, ideas! This is the fundamental part of creating a successful YouTube video and sustaining your channel. Before recording anything, you'll need to come up with at least a handful of ideas of what sort of video you should record. There's nothing wrong with browsing through some of the earlier videos of your favourite YouTubers and using their idea to make your own version. Give it a go!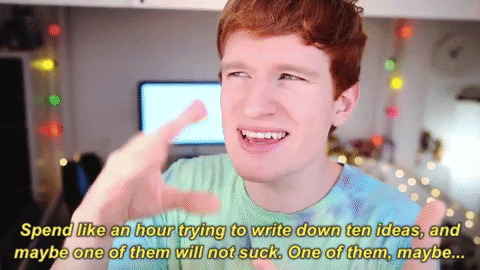 Use any equipment you have:
Don't splash out on any fancy gadgets until you're confident that you have more than enough money to buy some. If you don't have a top of the line camera, then your smart phone will do just the trick. Plus, great sound is way better than a HD video. It's true! If you're going to spend money on video making equipment then invest in a quality microphone. Your viewer's ears will thank you. Promise!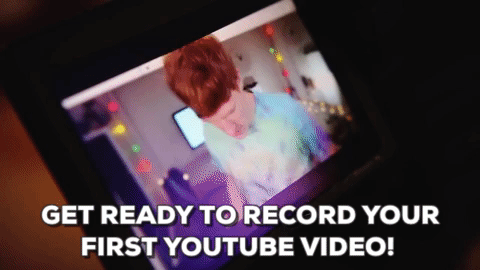 Download some editing software:
So now you've made your video. Hooray! But… hold on… there's a few hiccups. Some coughs? A few silent gaps? Well, here where editing software comes in! You're going to need it to clean up your video once you've filmed it. A well-edited video makes your content professional and more enjoyable to watch. Be confident:
Your video's edited and now you're all set to upload! Feeling a bit nervous? Don't! All YouTubers have had to go through the same situation - that very first upload! You're probably thinking, "Will it flop? Will it go viral?" Don't worry; it's only your first video. Confidence is key – cheesy, yes – but, really, it is the key to becoming the ultimate YouTuber!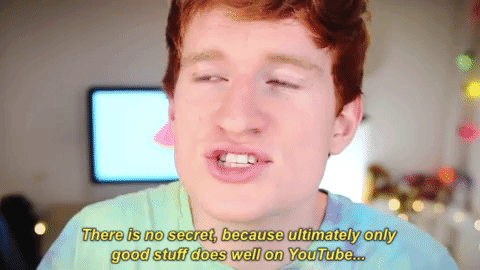 Need some more info and inspo? Well, you're in luck! Click here to watch Luke's latest upload with almost every trick you'll need to create the perfect YouTube video. And click here to find out how you can submit your video for the NCS Creator comp for a chance to win £250 worth of camera goodies.
Good luck!