How To Get Over Bad GCSE Results - NCS Grad, Sophie Meehan
Getting your GCSE results can be a scary time, and results you weren't expecting can be heart-breaking.
But it's really important to remember that although good grades are important, they are not by any means the 'be all and end all'. Yet GCSE's are sold in as being a defining moment of our lives, so much so that it can be absolutely shattering to find you have missed the mark. At 16, GCSE's were everything and somehow, I'd seemingly slipped off the path I felt I should have been on. However, there is so much you can do to get yourself back on track if you miss a grade or two.
I did my GCSE's two years ago this summer and had hoped to get all B/A's, but I was gutted to find only a handful of B's and mostly C's. I had also hoped on attending a well-known grammar school, but with the grades I achieved I was rejected. I got a D in maths the first time I took it. But learnt there are always people you can talk to if you need to re-sit any exams, and with support I managed to pass on my second attempt.I remember walking into school on results day with shaking hands, as my watery eyes repeatedly scanned the stiff piece of paper, desperately wanting to believe I was reading my results wrong. The letters that stared me in the face just didn't seem real. I cried seeing I'd achieved a D that was so close to being a C, but clearly not close enough. Everyone has exam anxieties and when those worries come true, everything can seem daunting. It was shattering to find my two years of hard work had seemingly amounted to nothing. Scrolling through social media to see all my friends excitedly posting pictures with their results, when I was at home crying was especially hard to stomach.
It felt like the end of the world, missing the grades I have strived for by so close a margin. Though luckily, those close to me were really supportive. I sat down with my parents and my school's head of Sixth Form and re-enrolled straight away. After having my heart set on amazing results and the prospect of studying A levels at an amazing school gone, it seemed like the end of the world. But as it turned out, staying at my school's Sixth Form was the best outcome for me.At A level, I took subjects I really enjoyed, which helped keep me motivated, as doing the work never really seemed like that much work. Because of this, it meant revising this year was made easier. Now after getting my A level results, hindsight truly is wonderful. Two years ago, when I received my GCSE results I could never in my wildest dreams have imagined getting the wonderful results I achieved this year. Or even thought I would have a place at a top university to study a subject I love and am passionate about.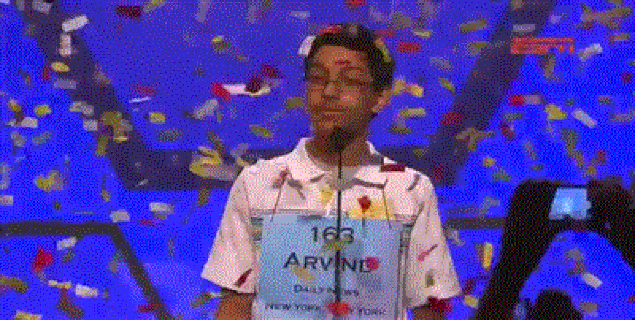 Despite not getting the exact GCSE results I had hoped for, I am going to study Politics and International Relations this September, which I couldn't be happier about.
Tips:
Embrace the disappointment and remember your GCSE's are not the end of the world
Look at all your options
Talk to people you trust, like teachers, family and friends
Try to avoid comparing yourself to other people – you are you
In my opinion, GCSE's are important as sometimes they can open doors for other qualifications. But by no means are achieving good grades vital to your happiness. You cannot be defined by numbers or letters or even a government statistic. Your achievements are valid and important. To summarise, in the moment of opening bad results it can feel terrible but in no way is it the end of the world. You always have options and GCSE's are not the most important thing in life.