Start your future this summer - NCS Grads Emilia, Jessica & Joshua
Summer is the time to kick back and relax – you've earned it after all. But, seeing as you'll probably have a whole hunk of free time at last, you might be keen to start making some money, learning something new and putting in place plans for your future as well.
So, where do you begin?
We asked NCS grads Jessica, Joshua and Emilia for their top DOs and DON'Ts on how to make the most of the summer holidays. Read on for their epic advice.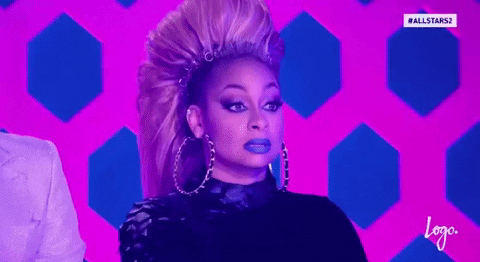 DO: SOMETHING NEW
JOSHUA: Summer is a time to embrace the freedom that you have. This is several weeks that you can watch a new television series, try a new sport, or start a new hobby. Moreover, being able to read and watch different things, playing a new sport, or starting a new hobby can broaden your horizons for later life. 
EMILIA: Taking part in super-curricular activities surrounding your school subjects are a great thing to put on your personal statement and increase your awareness around the subject. For example, if you want to study English, join a reading group or write in your free time. Interested in Sports Science? Take part in sports clubs, help run little groups in the neighbourhood, anything! 
Look into work experience too. Jobs that work in law and sciences often have highly competitive work experience places, but that doesn't mean that you can't try to get placements. Use the summer period to try to scout out these placements, organise them, or even take part in schemes. They'll all be useful for you.

DON'T: WORK TOO HARD
JOSHUA: This year I finished A-Levels and it was a really strange feeling waking up the next day and not needing to actually get up early and do school work. It still feels a bit surreal that two years of work and hundreds of hours of learning for one day just to have nothing. 
Summer is about being with the people you love, doing the things you enjoy, and taking that journey out of your comfort zone so you can gain skills that you never would have before. But it's also about not getting bored or dedicating your life to one thing. Keep yourselves occupied, keep yourselves organised, but most importantly, HAVE FUN!
EMILIA: Make sure to rest! Although this sounds the opposite of productive, it is highly beneficial. Having done a campaign on mental health in the regional youth board, it is key that you are not overworking yourself, or your mental health will deteriorate. Have days to spend by yourself or with a friend, and pamper yourself and treat yourself, making sure to take a breather from all the stress.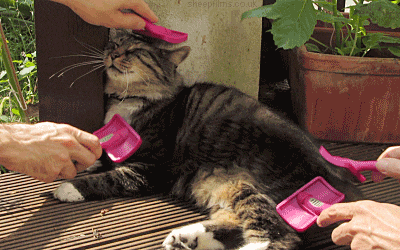 DO: MAKE A PLAN 
JESSICA: Find other opportunities that you know will progress your ambitions and work well with your goals for the future. Work experience opportunities are great as it can help build your CV so you have more than your GCSE results to go on. You can find these with school, ask on LinkedIn or browse the web. 
Don't do one you don't enjoy, if you want to spend time at a car dealership go for it, if you'd like to help out at an animal sanctuary go for that too. That way you will have something on your job prospectus as well as enjoying your time there and meeting new people. You may feel more inspired to work harder at whatever path you choose. You may find out that practical work is better for you than going to school so taking up an apprenticeship might be a new change of plan.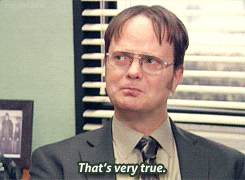 DON'T: WASTE IT!
EMILIA: Volunteering is one of the greatest things to look into, as you can volunteer in so many different ways; at charity shops, animal shelters, or even in the local community not only look good, but also give your summer a purpose. You can even volunteer to walk your neighbour's dog, and you're really making a difference to them.
You could also work a summer job. This may seem boring at first, but you'll have a proper experience of the world of work. You can work seasonal jobs at theme parks and attractions, having fun, and earning some cash  – who doesn't want to make that money?! Print out a CV and get to job scouting. While it may not be your first choice for your summer activities, it makes for a really worthwhile summer.
 
JESSICA: You don't have to start from the bottom to get to the top and you don't need to spend loads of money on new opportunities. Go make yourself, build your personality and your approach; sell your skills like your life depends on it, don't regret the opportunities you have not taken or missed out on, there will be others and make sure to open your arms to the next one.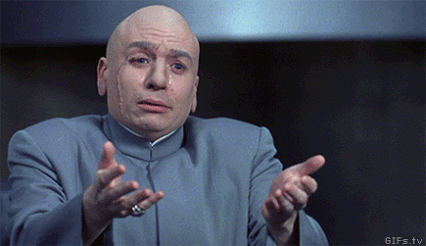 DO: NCS!
EMILIA: If you haven't taken part in the programme, do it before it's too late. It's a fantastic opportunity to do something amazing in your community, making friends, and making a difference at the same time. You will not regret it, I promise! And if you've done it, or you're old enough, see if you can help out the programme in any way! It is the chance of a lifetime to do something great. 
JOSHUA: This summer I'm working on NCS with my local provider as an Assistant Team Leader. The part I'm most excited for is Phase Three (the Social Action Project) because giving back to my local community and raising money for a cause that was important to us was my favourite part of summer last year. 
DON'T: MISS OUT ON AMAZING OPPORTUNITIES
JESSICA: Your journey doesn't end after NCS, it's merely the beginning of a new future in which you are seeking new goals and opportunities. Over the course of the summer I'm sure that some of you will be looking for jobs or starting with A level revision. NCS will help set you up for both, mentally. Not only will you be more confident around other people but you will gain new skills from workshops and activities.
 If you've enjoyed NCS so much that you'd like to continue it for a further year there are many opportunities such as becoming an ambassador or a regional youth board representative that means you can extend your experience with the programme. Check out grad opportunities here. 
Thanks Jessica, Joshua and Emilia! Whatever you do, we hope you're loving the summer. And, if you run out of things to fill the time, you can always take a look at our Guide to Summer and sign up for an amazing time at NCS!