Teen Idol - Ibz Mo
It's easy to feel like your path in life is set, and that you can't break out of what you're born with. Or worse, that there are certain universities, jobs, and opportunities designed to exclude you altogether.
But, 22-year-old YouTuber Ibrahim Mohammed – better known as Ibz Mo – is on a mission to tell you that whoever you are, whatever background you're from, you can go out there and achieve your goals. And he should know, he's from a working-class family in Hackney and is now studying at Cambridge University – oh, and managed to rack up 64,657 subscribers on YouTube along the way. How did he do it? This is how.
DDD to A*A*A
Ibz went from two Bs, three Cs, and two Ds at GCSE to three predicted Ds at A-level. BUT he managed to get seriously A*mazing grades instead; two A*s and one A to be precise, the highest grades his school had ever seen. How did he do it? Well, one word: work.
"If you hate studying, if you hate going to the library, ask yourself why? And what can you do to change it," he says.
He puts a vital moment down to his Sociology teacher telling him he needed to be more organised – get folders, go to the library, actually put in the work. If you want something badly, you have to put the time in, but you also have to know why you're doing it. Ibz says no one expected him to apply to Cambridge, let alone get in. And this was a huge motivation for him.
"I really wanted to get the grades and show people that I am unstoppable."
Ibz shares some of his revision tips here!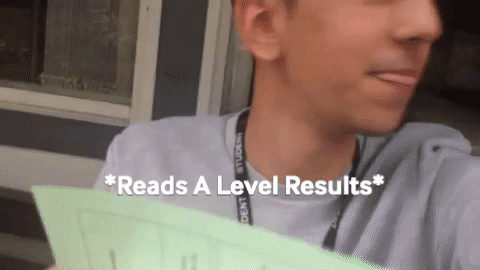 Too boujee for me?
When he was applying to study Human, Social and Political Science at Wolfson College, Cambridge, Ibz was worried that it wasn't the place for him. He says that if you're from a working class, disadvantaged or lower income background, your school might not encourage you to apply to universities like Oxford or Cambridge. But Ibz wanted to prove that he could do his life his way.
"I wanted to set my own limits because I am unstoppable," he says. "Now I go to the same college as Stephen Hawking."
There's now even proof that it doesn't matter what type of school you go to because your grades will come out roughly the same wherever you study. What makes the difference is YOU.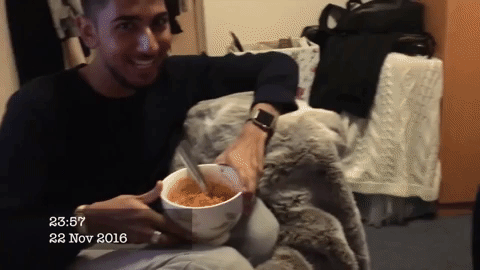 "Bring them your seasoning"
Ibz has championed diversity ever since vlogging for Cambridge, encouraging more people of colour and from lower-income backgrounds to apply to the country's leading universities. This is when he really took off online. People connected with his hilarious retelling of his experiences, as well as loving his insightful study advice. Now his vlogs and videos have been viewed over 4.5 million times.
It's been hard work, but Ibz can tell you that if you set your mind to it and put in the hours you can go on and achieve whatever you want. The key? Believing in yourself, or 'bringing them your seasoning'.
"What does unstoppable mean for me?" he ponders. " It just means me being me, being happy, overcoming obstacles and being resilient. Be proud of yourself and just know that you did the best you can do. You are unstoppable, you just need to believe it!"
Check out what makes Ibz feel unstoppable and how he got those all-important grades here!