Teen Idol - Jack & Finn Harris (Jack's Gap)
This twin brother duo has taken the world by storm with their popular YouTube channel, JacksGap. With over four million subscribers, Jack and Finn Harries have decided to use their social media platform to make a difference in the world, from raising funds for children's education in developing countries to discussing climate change and the effect it's having on our planet.
So how have these superstars managed to reach millions of followers? It all started back in 2012 when Jack decided to take a gap year after his A-levels. His plan was to travel around the world and vlog it for his YouTube channel! Once his channel gained 190,000 subscribers, he had made enough money to travel to Thailand. After his brother started to make an appearance in his videos, numbers continued to soar. Since then, they've created their very own blog.
Jack and Finn teamed up to vlog and uploaded their travel stories for YouTube, allowing their fans to explore the world through their videos. But once they continued to garner more of a fan base, they decided to use their popularity and their travelling experience to talk about issues that matter. In 2013, Jack and Finn, along with six of their friends, drove across India to raise money and awareness for the Teenage Cancer Trust. Amazing, right?! In just over six weeks, they were able to raise £140,000, and that was just the beginning! They've used their YouTube channel to talk about other issues such as mental health. In case you're interested, their video is titled 'Let's Talk About Mental Health'. They filmed this video in hope of starting a conversation and reducing the stigma against mental illness.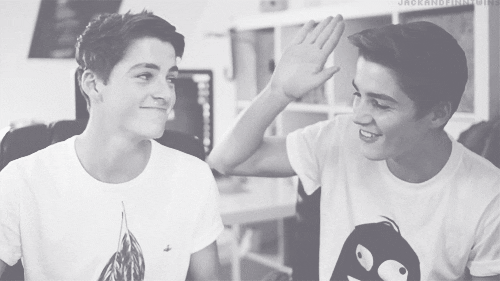 In 2015, the brothers moved to New York (AKA The Big Apple) to study Architecture at the Parsons School of Design. Their education taught them to constantly examine the world they're living in, and eventually brought them to explore climate change and understand how it may be affecting the planet. They've made a short documentary outlining these issues and they've even attended UN conferences to discuss climate change.
If you haven't already, visit their website and watch some of their inspirational videos on their YouTube channel. Join them on their journey to make the world a better place!