Hilarious and candid, there's nothing 24-year-old YouTuber, photographer and fashionista Saima Chowdhury won't talk about. On her channel, Saimasmileslike, she discusses all sorts, from modern Muslim identity to period tips ... for men. Want to know what makes her feel unstoppable? Read on ...
Real talk
Saima's videos include travel diaries, style tips, comedy sketches and honest Q&As about issues that affect her day-to-day life, like chronicling her experience of Ramadan as well as what it was like to ask her parents if she could get married.
In her fortnightly #realtalk videos, she addresses big topics like interracial relationships and getting over her biggest fears. One of her sketches, a spoof tutorial on how to style a 'sexy' hijab, has been viewed over a million times!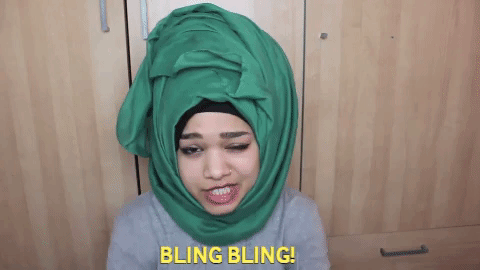 The hijab hassle battle
Since she was 14, the Chester-born British-Bengali has taken photos and been involved in fashion shoots, so it's fair to say she's got a pretty good eye for style. Now she has a second channel, Saimastyleslike, devoted to fashion.
She makes elegant lookbook videos of her favourite outfits, style tutorials on how to look fantastic in a hijab at prom, and lets us in on how much her septum piercing *really* hurt. She even runs through the trials and tribulations of getting your hijab looking presentable every morning in what she calls the 'hijab hassle battle'.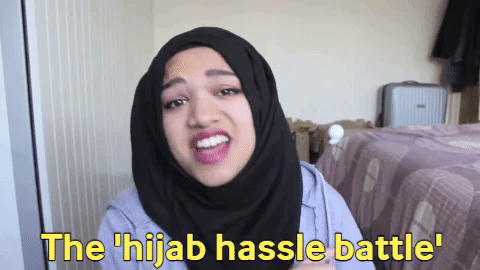 Photographer. Fashionista. Muslim
Last year, Saima won the Rising Star award at the h.Club 100 Awards for people in the creative industries. The judges decided that her vlogs and photography have made significant contributions towards the ongoing discussions around Muslim women's fashion in this country. 'I didn't know I could be where I am now,' she said. 'Especially being a brown Muslim girl.'
Saima, we're not surprised - you're awesome!
Getting over her fears
Saima describes herself as a confident person, but even she gets nervous sometimes. A little while ago she was asked to be on a TV show in front of a live studio audience and she totally freaked out, even coming up with excuses why she couldn't go. But she fought her fears, went on and totally nailed it.
Remembering it afterwards, she says, 'Why was I so nervous? This was literally one of the best experiences of my whole life. It taught me that if I put my mind to it I can do anything'.
There are no limits
Because of that show, Saima was invited to be on a bunch of others, including the CBBC panel show The Dog Ate My Homework. She even went to Tokyo! So what advice would she give to anyone feeling nervous about putting themselves out there?
'I had no idea this one experience would teach me so much more,' she says. 'If you're ever feeling nervous or shy about something, just push yourself and just do it. The feeling you get afterwards and the confidence you gain is just so amazing - it can open up to even more opportunities and you will never feel like you have limits. You'll be limitless. You'll be unstoppable!'
Saima discusses her unstoppable story here.