Top Tips For Deep Sleep
Sleep. Sweet sleeeep. We all need it, yet none of us get enough of it. And teenagers need even more than adults – eight to ten hours is your optimum window of wakeless-ness. We've decided to sleep through Sleep Awareness Week, but if you're having difficulty doing the same, prop open your eyelids with matchsticks and read our top tips to drift off.  
BREAK UP WITH YOUR PHONE… 30 MINS BEFORE BED
You know this already, but it's worth saying again: looking at a screen before bed will disrupt your sleep. Close your laptop, put your phone on the other side of the room. The blue light in LED screens messes with your circadian rhythm (your natural sleep pattern) and makes your brain think it's time to get up. It also makes the quality of your sleep worse when you get there. 
It might be painful at first, but a 30 minute screen-break before bed will make all the difference to a great night's sleep.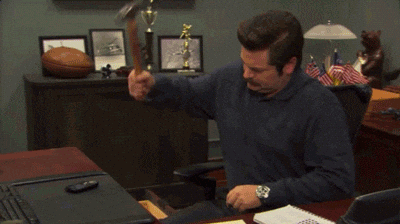 FIND A PLACE FOR YOUR PROBLEMS
If you find yourself lying awake, going over things in your head, you're not alone. A lot of people find it hard to switch off, especially if they're under pressure with exams or just general life. Talking through any concerns you have with someone you trust can help you get it out before you get into bed. Or you can write them down somewhere private (though not on your phone!). You'll be surprised how much better you'll rest once your head's free of swirling thoughts. 
LIMIT YOUR LIE-INS
Have you ever had jet-lag? That horrible feeling when you step off the plane in another country and for a week you don't know when it's day and when it's night? That's what you're doing if you lie-in until midday at the weekend. While rest is great, keeping the same sleep schedule throughout the week and weekend gives you a better chance of sleeping well all week-long.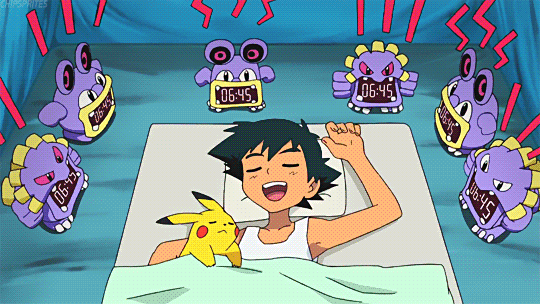 MAKE YOUR BED – THEN LIE IN IT
Is your room too hot? Too cold? Too bright? Too noisy? If so, it could be having an impact on your sleep. Even moving around the furniture or making the bed can make a difference. It's all about the place you sleep being calm and peaceful enough for you to relax and get those well-deserved forty winks. Check if you need thicker curtains, another blanket, or just want to put up some more posters to make the space feel like it's yours. 
AND LASTLY: KEEP TO A SLEEP ROUTINE
So the official term is 'sleep hygiene', which is a medical-sounding way of saying, 'Have a good routine around going to bed'. To get your head in the right place to wind down and drift off, try to do the same things every evening: make sure you relax, read a book, do some stretching. This is the time to really chill out and leave the day behind, and once you do, the ZZZZZ will come.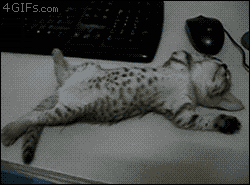 Of course, there's loads of other things you can do to help you get a good night's kip: limiting caffeine intake, not eating too late, not napping too close to bedtime, but really it's what works best for you. Find your rhythm and stick to it. 
No vitamins or number of coffees can make up for having a good, consistent night's sleep. Prioritising sleep is one of the best ways you can look after yourself and make sure you're ready for the next day. So stop reading this now, and enjoy that down time!