Your Guide To Going Solo This V-Day
Sofa for one? Lucky you. We've got plenty of hot plans for your Valentine's Day, thanks to Netflix. Simply decide how you're feeling towards 14 February this year and choose from our curated collection of five-star entertainment. (You're welcome.)
SING ALONGS
If you're that way inclined, you'll find it hard not to crack a smile singing along to these musicals.
Pitch Perfect
This music-steeped comedy draws on the world of a cappella groups to tell the story of an intense competition between three ensembles (and you – don't forget to join in!)
La La Land
Aspiring actress Mia and dedicated jazz musician Sebastian struggle to make ends meet while they pursue their dreams in a city known for destroying hopes and breaking hearts. Just watch out for the earworms!
Been So Long
For a fresh take on love and musicals, check out this one… A single mother in London's Camden Town hears music when she meets a handsome stranger with a past. But she's not sure she's ready to open her heart.
CRY ALONGS
Sometimes, all you want to do is cry, these films will get the waterworks going, no problem.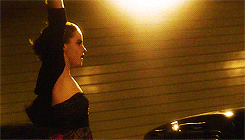 The Perks of Being a Wallflower
A shy freshman struggling with depression deals with his best friend's suicide and his first love, brace yourself!
The Fault in Our Stars
Let the tears flow… Two teens meet at a cancer support group, and together they face the challenge of building a relationship under the shadow of terminal illness.
The Notebook
In this adaptation of Nicholas Sparks' best-selling novel, two young lovers are torn apart by war and class differences in the 1940s. Keep some tissues handy.
LAUGH 'TIL YOU CRY
Distract yourself with a comedy that'll have you giggling so much there'll be tears of happiness. Thank you, Jake Peralta!
Brooklyn Nine-Nine
Brilliant but immature Brooklyn detective Jake Peralta must learn to follow the rules and be a team player when his squad gets an exacting new captain. Your cheeks will hurt! 
The Good Place
Ah, how therapeutic laughter can be! Due to an error, self-absorbed Eleanor Shellstrop finds herself in 'The Good Place' after her death. Determined to stay, she tries to become a better person. 
Dumplin'
You'll be howling! To prove a point about measuring up and fitting in, Texas teen  Willowdean Dickson enters a local pageant run by her ex-beauty queen mum.
IMMERSE YOURSELF 
These series and films are sooo good you'll forget the day of the week, nevermind the fact it's Valentine's Day!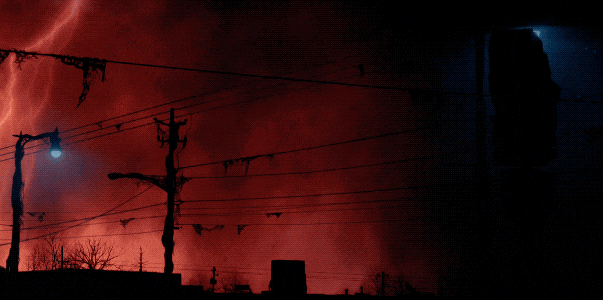 Stranger Things
Whatsapp status: Do not disturb! When a young boy vanishes, a small town uncovers a mystery involving secret experiments, terrifying supernatural forces and one strange little girl.
A Series of Unfortunate Events
Get those snacks within arm's reach… The extraordinary Baudelaire orphans face trials, tribulations and the evil Count Olaf in their fateful quest to unlock long-held family secrets.
The Lord of the Rings: Fellowship of the Ring
From the idyllic shire of the Hobbits to the smoking chasms of Mordor, Frodo Baggins embarks on his epic quest to destroy the ring of Sauron. Ah, nothing like a classic (or three) – you can watch the trilogy on Netflix!
IN A HATEFUL MOOD?
Action-packed and violence-fueled, try one (or more) of these if you're wanting to embrace those vibes.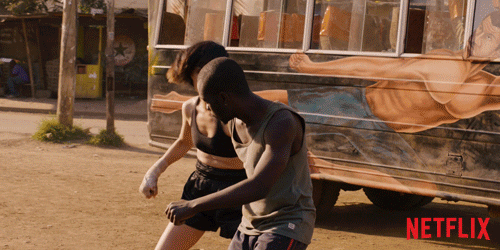 Sense8
This one's fierce! Eight strangers around the globe find themselves connected. First by a violent vision, then by their shared ability to connect with one another's thoughts and actions. 
Daredevil
For epic fights, pick Daredevil. Blinded as a young boy, Matt Murdock fights injustice by day as a lawyer and by night as the Superhero Daredevil in Hell's Kitchen, New York. 
Gotham
You want action? You've got action! Long before he was commissioner, rookie cop James Gordon takes on Gotham City crime and corruption to avenge the murder of Bruce Wayne's parents.
IN A SOCIABLE MOOD?
For you, V-Day might just be another day and another excuse to gather your mates and binge-watch your favourite shows and films together. Get stuck in!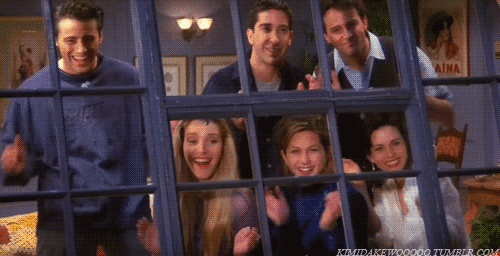 Friends 
How long have you got? This hit sitcom is the ultimate binge-sesh. Follow the merry misadventures of six 20-something mates as they navigate the pitfalls of work, life and love in 1990s Manhattan.
Sex Education
Probably not one to watch with the family, mates on the other hand… Insecure Otis has all the answers when it comes to sex advice, thanks to his therapist mum. 
RuPaul's Drag Race 
Ok, this one's ADDICTIVE. Queens compete for $100,000 and the title of America's Next Drag Superstar in this Emmy-winning show hosted by the mother of all drag mothers, RuPaul.